District Judge Sarah Wallace of Colorado has mandated that the state's primary ballot must feature Donald Trump next year.

According to Raw Story on Saturday, November, 18, 2023, this surprising ruling is based on Judge Wallace's interpretation of the 14th Amendment, asserting that the former president is not ineligible for candidacy.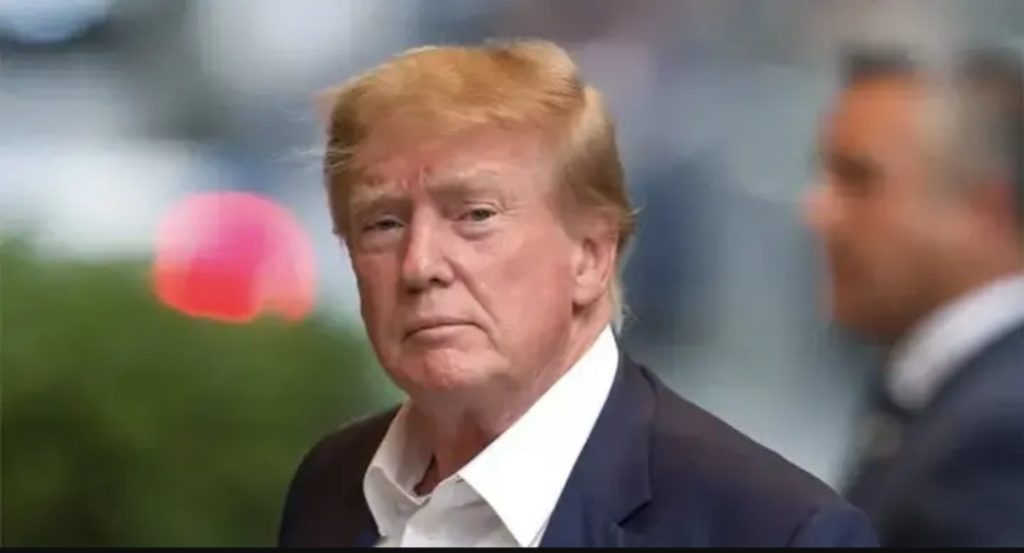 However, the judgment has faced severe criticism from prominent constitutional law experts, who dissected the decision during a discussion on MSNBC.

Former federal Judge Michael Luttig and constitutional law expert Laurence Tribe, both renowned in their field, shared their insights on the ruling less than 24 hours after it was issued.
Judge Wallace's decision hinges on her reading of the 14th Amendment, a pivotal constitutional provision that addresses citizenship rights and equal protection under the law.

She contends that, despite acknowledging Donald Trump's involvement in the January 6th insurrection, the wording in Section Three of the amendment does not preclude him from seeking public office.
Former federal Judge Michael Luttig, however, sharply criticized the ruling, labeling it as 'bizarro' and asserting that Judge Wallace's interpretation deviates from established legal precedent.

Luttig argued that the language of the 14th Amendment should be construed to bar individuals involved in insurrections from holding public office, including running for president.

Constitutional law expert Laurence Tribe echoed Luttig's sentiments, emphasizing the potential consequences of such a ruling on the principles of accountability and the rule of law.

Tribe expressed concern that allowing individuals connected to insurrections to run for office could undermine the foundations of a democratic system.

The debate surrounding Judge Wallace's decision raises broader questions about the interpretation of constitutional provisions and the balance between individual rights and the collective good.
Critics argue that a strict reading of the 14th Amendment might not adequately address the unique circumstances of the January 6th insurrection and its implications for presidential eligibility.
As legal experts and scholars grapple with the ramifications of this ruling, it remains to be seen whether it will set a precedent for similar cases in other jurisdictions.

The controversy underscores the ongoing challenges in navigating the complex intersection of constitutional law and political events, with implications that extend far beyond the boundaries of Colorado.

Discussions about potential legislative reforms or clarifications regarding presidential eligibility criteria may gain momentum.

The clash between Judge Wallace's interpretation and the perspectives of legal experts emphasizes the evolving nature of constitutional discourse and its impact on the fabric of American democracy.