Representative Marjorie Taylor Greene has shed light on what she describes as a pervasive culture of fear within the Republican party.

In a candid assessment, she articulates how the fear of consequences, reprisals, and lost influence has paralyzed key figures, from Republican members of Congress to administrative officials, special office holders, and attorney generals, Conservative Brief reported Saturday, November 18.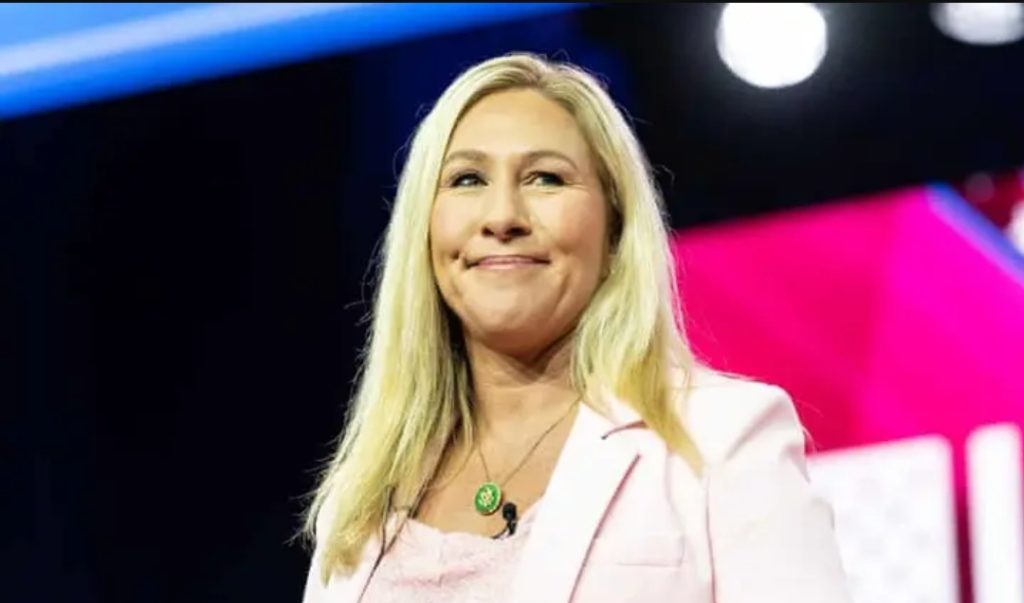 Greene's explosive revelations raise questions about the impact of this culture of fear on decision-making and governance within the party.

The acknowledgment of fear within the ranks of Republican members of Congress is particularly significant
Elected officials, entrusted with representing their constituents and upholding democratic values, find themselves shackled by apprehensions that Greene contends are hindering them from doing what she terms as "the right thing."

This raises important questions about the nature of these fears and the specific consequences or reprisals that individuals may be anxious to avoid.
Administrative officials, special office holders, and attorney generals—individuals in key roles with the responsibility to uphold the rule of law and serve the public—appear to be caught in the same web of fear described by Greene.

The implication is that this culture of apprehension is not limited to elected officials but extends to those in critical positions within the party apparatus and government agencies.

Greene's revelations prompt a critical examination of the impact of this pervasive fear on governance and decision-making.

If key individuals are paralyzed by the fear of consequences, it raises concerns about the ability of the party to effectively lead and govern. The inaction resulting from this fear, as Greene suggests, comes at a cost to everyone.

The consequences of decision paralysis can manifest in policy stagnation, compromised accountability, and a failure to address pressing issues facing the nation.
The broader question arising from Greene's statements is the nature of the "right thing" that she contends is not being done due to fear.

The lack of specificity invites speculation about the range of issues, from policy decisions to ethical considerations, where individuals may feel constrained.
The revelation also shines a spotlight on the internal dynamics of the Republican party and the challenges it faces in fostering unity and coherence.

A culture of fear, as described by Greene, can potentially fracture the party, eroding trust and collaboration among its members.

The implications of this internal discord extend beyond party lines, affecting the overall functioning of the political system.

As Greene's explosive revelations reverberate through political circles, the onus is on the Republican party to address the underlying issues contributing to this culture of fear.

Open dialogue, transparency, and a commitment to principles over fear-driven considerations are crucial in rebuilding public trust and ensuring effective governance.

The nation, facing numerous challenges and complexities, relies on political leaders who can navigate these waters with courage and conviction.