The United States Marine Corps commandant responded to criticisms levied by Republican lawmakers that diversity, equity and inclusion (DEI) training are harming military readiness, saying he has seen "zero evidence" that is true.
Gen. David Berger was interviewed at a Defense One conference Thursday, where reporter Caitlin Kenney asked him to respond to lawmakers who have raised concerns that so-called "woke" DEI programs are having a negative impact on preparedness. Berger denied that was the case. 
"At the end of the day, the goal is to make sure that the unit is prepared for combat. That's why we have a Marine Corps — to try and prevent a conflict, and if one comes, to make sure that we win it. So, building cohesive teams is part of that," Berger said. 
"I have seen zero evidence of any policies that detract from that. Everything — and I travel almost every week, mainly to listen, mainly to ask questions, not to talk but to listen. And I'm looking for anything that distracts them from their warfighting focus, what it takes to fight and win. I don't see any evidence of that," he continued. 
AIR FORCE GOES ON DIVERSITY, EQUITY, INCLUSION HIRING SPREE: TOP JOB PAYS UP TO $183,500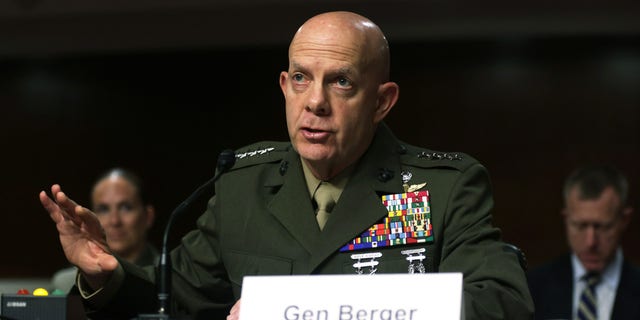 GOP lawmakers have raised concerns over DEI programs in the military, attributing the recruitment crisis facing the armed forces to left-wing leadership that is pushing critical race theory and gender identity sensitivity. A highly critical report released by Rep. Chip Roy, R-Texas, and Sen. Marco Rubio, R-Fla., in November documented several instances of military members pushing anti-White views and the government using taxpayer dollars to cover the cost of sex-reassignment surgeries for transgender service members. 
"Our military's singular purpose is to 'provide for the common defense' of our nation," the report said. "It cannot be turned into a left-wing social experiment. It cannot be used as a cudgel against America itself. And it cannot be paralyzed by fear of offending the sensibilities of Ivy League faculty lounges or progressive pundits." 
BIDEN ARMY SECRETARY RESPONDS TO 'WOKE' CRITICISMS, SAYS DEI PROGRAM 'IMPORTANT'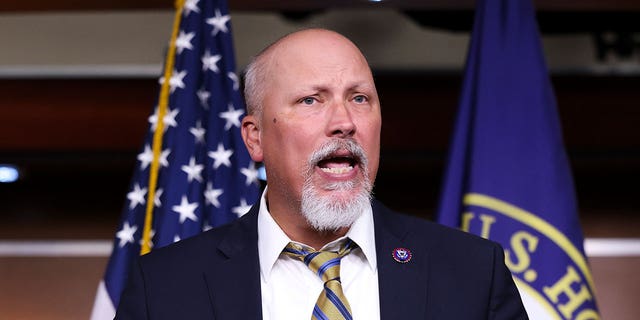 Military leaders in the Biden administration have dismissed these concerns. Army Secretary Christine Wormuth defended DEI training in October, saying it is "important" to make the wide range of soldiers in the Army "all feel included." 
Berger suggested that if DEI training were a problem for the Marine Corps., there would be evidence of Marines leaving the service. 
AIR FORCE ACADEMY DIVERSITY TRAINING TELLS CADETS TO USE WORDS THAT 'INCLUDE ALL GENDERS,' DROP 'MOM AND DAD'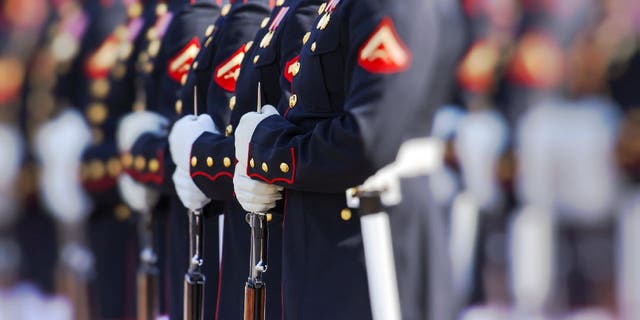 "If they sensed that the focus was not in fact on being prepared, being ready, but the focus was on other things and it was distracting … I think they would leave. And that's not the case at all," Berger said Thursday. 
CLICK HERE TO DOWNLOAD THE FOX NEWS APP
He noted that retention last year "exceeded our goals" and that this year's numbers are set to outpace 2022. 
"People want to stay in the Marine Corps, so I don't see any evidence of that."