Kathleen Buhle, Hunter Biden's former wife, has unveiled intriguing insights into her marriage with Hunter Biden in her tell-all memoir, "If We Break."

This revelation has cast a spotlight on their relationship, their encounters with the Biden family, and the complex financial dealings surrounding Hunter Biden.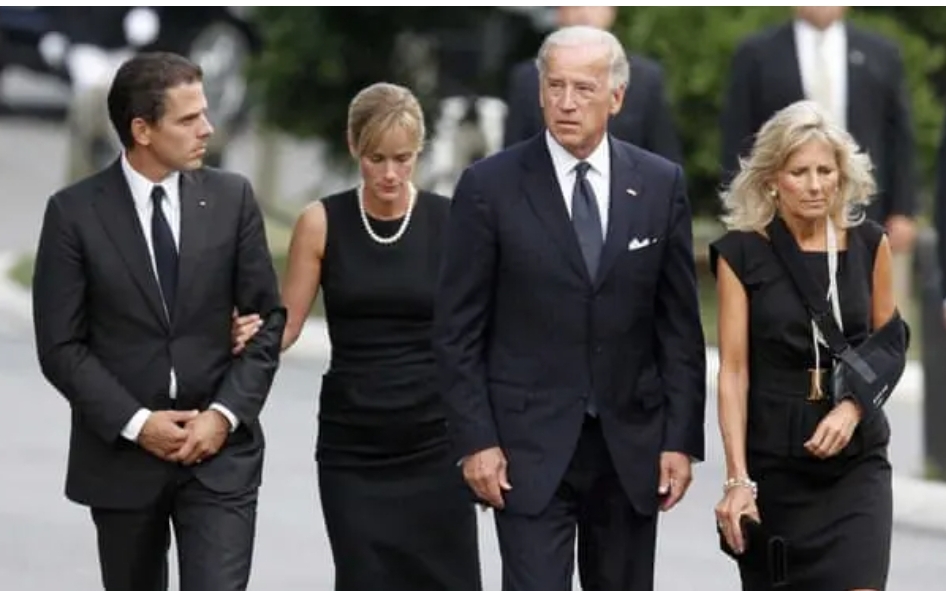 According to a report by Conservative Brief News on Wednesday, September 20, 2023, these revelations have triggered investigations and scrutiny, potentially influencing the political landscape.

This report delves into the key revelations made by Kathleen Buhle and the implications they carry.
Hunter Biden and Kathleen Buhle's union spanned 24 years before culminating in divorce.

Their initial romance was characterized by profound love, resulting in the birth of three daughters.
However, over time, the dynamics of their relationship shifted. Buhle's memoir illuminates the complexities within their marriage, offering an intimate look into the challenges they faced.

Kathleen Buhle's memoir provides fascinating glimpses into her interactions with the Biden family, most notably with President Joe Biden.
Initially, Joe Biden made her feel welcome and accepted, referring to her as his daughter.

However, moments of discomfort arose, especially when her husband's family engaged in activities like taking pictures emphasizing "Biden blood only."

The pressure escalated when Joe Biden assumed the vice presidency during Barack Obama's tenure, which marked the beginning of Kathleen Buhle feeling like an outsider.
One of the most significant revelations in Kathleen Buhle's memoir is her purported lack of involvement in the financial dealings of her and Hunter Biden.

She claimed ignorance about their finances, trusting her husband to handle all financial matters.

This perception of ignorance served as a protective mechanism for her, believing that it brought bliss during their marriage.

Recent developments have brought contradictions to light, primarily related to Hunter Biden's financial affairs.

Despite Kathleen Buhle's earlier claims of being uninformed about her husband's financial dealings, emails have surfaced suggesting that her divorce lawyers were aware of money entering Hunter's bank account from a deal in Romania.

This contradiction has raised questions and drawn attention to Hunter Biden's financial transactions.

James Comer, the chairman of the House Oversight Committee, has indicated that the committee has obtained substantial bank records revealing potentially vast sums of money received by the Biden family from foreign sources, possibly exceeding $30 million.

These records were obtained through subpoenas issued to major banks, including Bank of America, JPMorgan Chase, HSBC, and Cathay Bank.

The ongoing investigations and revelations regarding the Biden family's finances have significant implications for American politics.

Allegations of influence-peddling and financial ties with foreign entities have the potential to reshape public perception and influence political discourse.

James Comer has pledged to continue following the money trail, emphasizing the importance of transparency and accountability.