Judge Arthur Engoron permitted the submission of a February 2022 valuation of Trump's Doral Golf Resort & Spa, valued at $1.3 billion.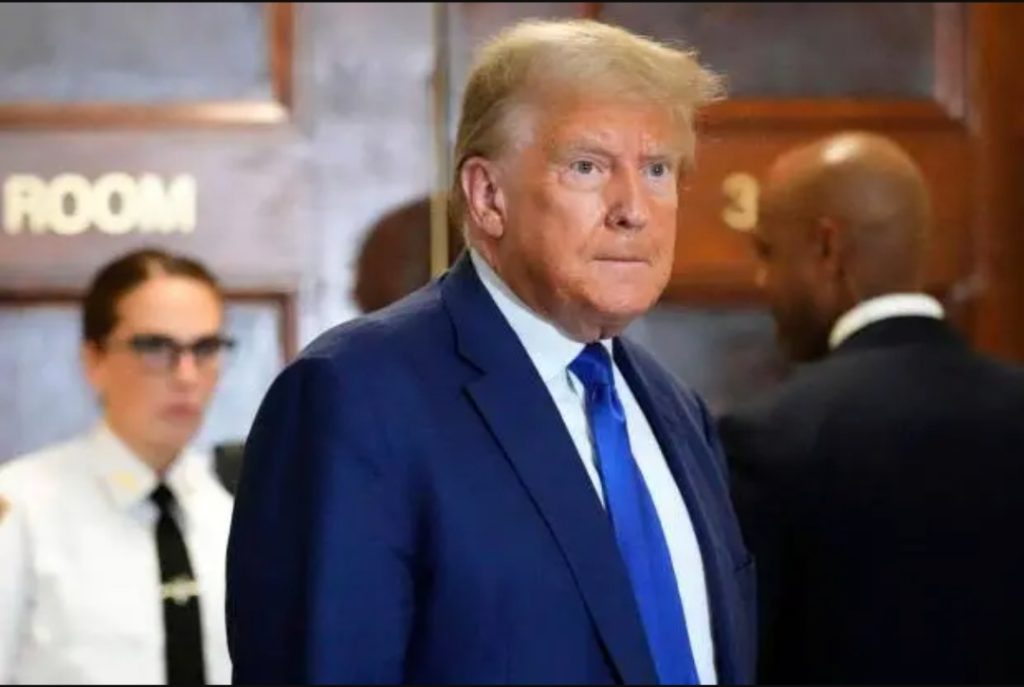 This decision, allowing the document into evidence, occurred despite objections raised by the New York attorney general's team, CNN reported on Monday, November 13, 2023.

The judge's ruling allowed the introduction of the document, which presented a third party's valuation of Trump's Doral resort. However, the judge specified that its usage would be limited, acknowledging its positioning outside the relevant time period pertinent to the ongoing case.


Engoron conveyed his inclination to grant "the benefit of the doubt" to Trump's legal team, thereby permitting the document's admission.

Although allowing the document, the judge expressed skepticism regarding its relevance. Engoron remarked, "I can't see any relevance," indicating doubts about its potential significance within the context of the legal proceedings.

The attorney general's office strongly opposed the document's admission, contending that it lacked relevance to the case.

They further argued against its potential use by an expert witness to present a post-dated valuation of Doral, one of the properties that the attorney general alleges was fraudulently inflated in value on Trump's financial statements.


Engoron's handling of the defense's presentation became apparent as he sought clarification from the attorney general's lawyers, posing the question, "Do you want to risk a reversal over this one stupid document?"

This interaction underscored the judge's perspective on the matter and the potential implications of contesting the admission of the document.

Following the judge's decision to admit the document, Trump's attorney, Cliff Robert, directed queries to Trump Jr., inquiring about his familiarity with the 2022 valuation.
The line of questioning then pivoted back to discussions concerning various properties within the Trump Organization's portfolio.

The development surrounding the admissibility of the valuation document marks a significant juncture in the legal proceedings.


It highlights the judicial considerations and debates revolving around the relevance and potential impact of evidence presented in the case, especially in regard to the valuation of properties at the heart of the allegations against the Trump Organization.

The ongoing legal dispute between the former President and the New York attorney general's office continues to navigate intricate legal maneuvers and debates over the admissibility and relevance of evidence.

The judge's decision regarding the dated valuation of Trump's Doral resort serves as a pivotal instance shaping the direction and nuances of the trial.

The admission of the document, despite reservations expressed by the attorney general's team and the judge's own doubts about its relevance, presents a noteworthy development in the ongoing legal saga.

The implications of this decision and its potential influence on the trajectory of the case remain a point of interest and contention.