Florida Attorney General Ashley Moody is suing the Biden administration over its policies of releasing migrants into the U.S. interior.


Leaked internal emails have shed light on the agenda of the President Biden administration regarding illegal immigration.
According to a report by Foxnews on Tuesday, September 12, 2023, the emails, obtained by Florida Attorney General Ashley Moody's office, reveal a potential strategy for dealing with escalating numbers of migrants at the southern border.


One email, dated August 8th, was sent from an acting deputy chief to Border Patrol field chiefs and deputies, highlighting the challenges faced by sectors in managing the influx of migrants.

"We kindly urge you to promptly employ these bookout targets to establish your daily processing pathway strategies;

"It encompasses the shift to NTA/OR in cases where consequence pathways are inadequate."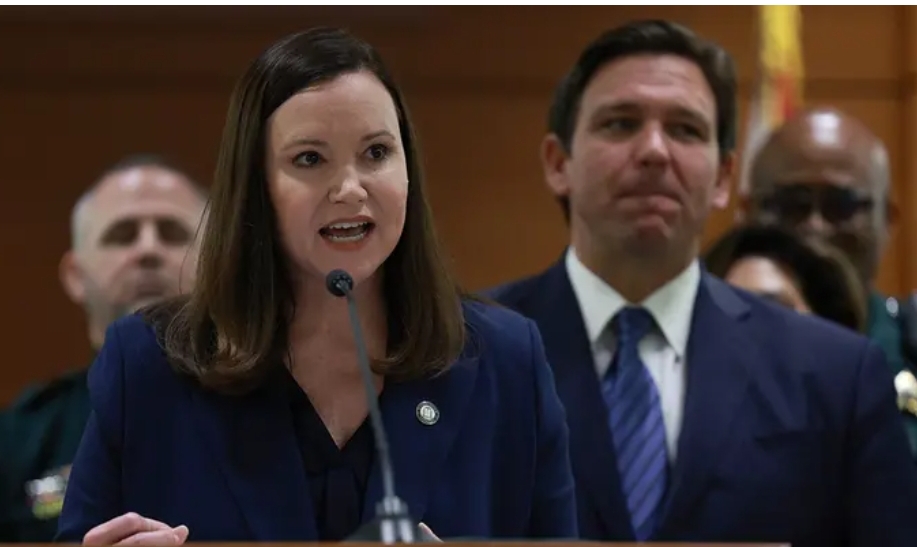 The memorandum suggests that individuals who are released should be registered in Alternatives to Detention "when operationally practical."

It states that the number of encounters surpasses the daily permanent bookouts, resulting in a significant rise in in-custody numbers.


This surge in detentions not only poses risks to agents and detainees but also strains border security efforts.

To address these concerns, the email proposes the implementation of "daily bookout targets" based on 7-day averages.

The aim is to bring the in-custody numbers to manageable levels.
If consequence pathways, such as expedited removal, are not available, the email suggests releasing migrants with Notices to Appear (NTA/OR) at a future court date.

The memo also emphasizes the enrollment of those released into Alternatives to Detention where operationally feasible.

The leak comes amidst ongoing litigation, with Florida suing the administration over its release of migrants into the interior.

The state successfully blocked a policy that allowed migrants to be released without court dates due to overcrowding.

Florida Attorney General Ashley Moody claims that this leaked email indicates the implementation of "mass release quotas" for migrants, further criticizing President Biden's border policies.

Moody argues that President Biden's actions have created a disastrous cycle that undermines border security.

She accuses the administration of cutting resources, opening the border, and subsequently releasing detainees.

Moody believes that the border crisis is intentionally orchestrated by the Biden administration, and she vows to continue pushing back against these policies.


However, Customs and Border Protection (CBP) officials have provided a different perspective.

A spokesperson stated that Border Patrol has directed sectors to process individuals faster into available immigration pathways to address the increasing numbers of individuals in custody.

These pathways include expedited removal and removal flights, aiming to alleviate the pressure on detention facilities.


The leaked emails have ignited a new wave of debate surrounding the Biden administration's approach to illegal immigration.

Critics, such as Florida Attorney General Ashley Moody, perceive the leaked emails as evidence of the administration's failed border policies that are contributing to the ongoing crisis.

On the other hand, CBP officials maintain that they are taking necessary measures to handle the surge in migrant numbers.