U.S. Rep. Adam Kinzinger (R-IL) gets emotional as he speaks during a hearing by the House Select Committee investigating the January 6 attack on the U.S. Capitol on July 27, 2021 at the Cannon House Office Building in Washington, DC. Photo Credit: Chip Somodevilla/Getty Images.

According to a report by RedState on Sunday, November 19, 2023, political tensions escalated, leading to a heated exchange between Lee and Representative Adam Kinzinger as a result of Sen. Mike Lee's response to the recently released January 6th footage.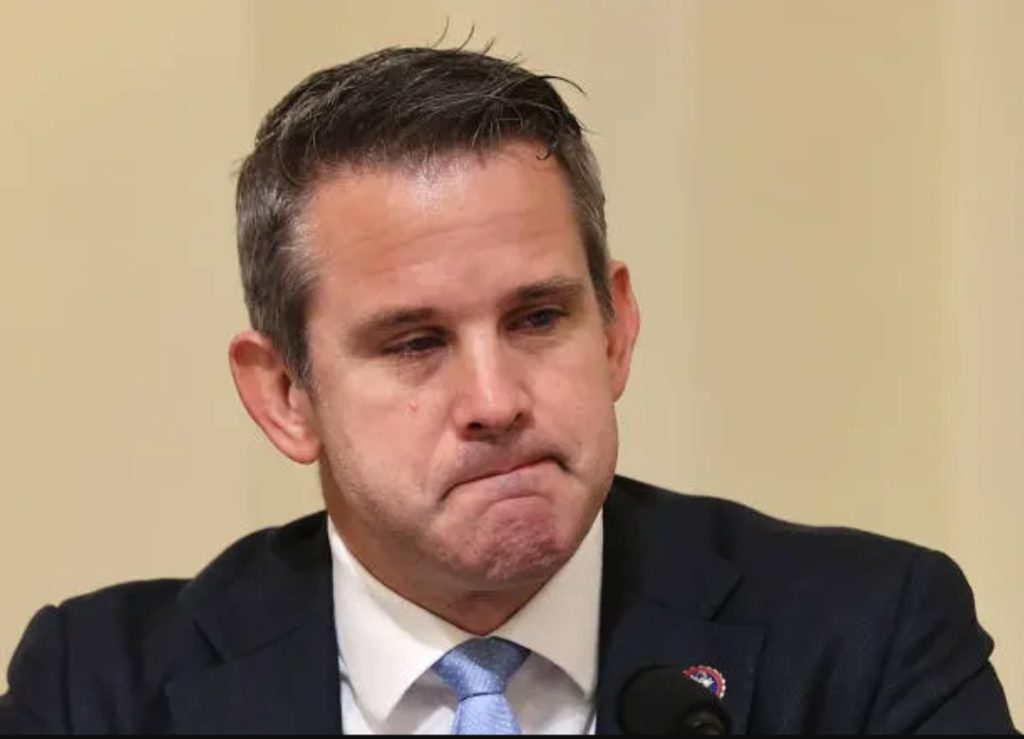 The clash, detailed in a series of posts on Kinzinger's social media, unveiled a multi-faceted argument that delves into the complexity of narratives surrounding the Capitol riot. As RedState initially reported, the disagreement between Lee and Kinzinger was not an isolated incident.

It followed a failed attempt by Liz Cheney to counter Lee's stance, leading to a broader discussion on the different perspectives within the Republican Party regarding the events of January 6th.

Kinzinger's response to Lee included a series of posts, marked by a notable level of intensity. Referring to Lee as a "dough face," Kinzinger aimed to challenge Lee's interpretation of the January 6th tapes.

As the posts unfolded, it became apparent that Kinzinger's arguments might inadvertently expose his own inconsistencies.
One aspect of Kinzinger's response centered on the acknowledgment that not all individuals present at the Capitol on January 6th were engaged in violent activities.

This, he argued, does not absolve the severity of the breach, emphasizing that some did assault police officers and damage property.

Critics pointed out a perceived hypocrisy in Kinzinger's stance. They noted that during his tenure on the January 6th committee, he failed to openly acknowledge the diverse intentions of the protesters.

Kinzinger's critics argue that he selectively presented evidence to construct a narrative that aligned with his political agenda, raising questions about the transparency of the committee's proceedings.

The article also highlights the contention that "we've been lied to" resonates in this context. Kinzinger's alleged misrepresentation of the Capitol events, as suggested by critics, raises questions about the motivations behind the committee's approach to the investigation.
The article posits whether the committee, and by extension, Kinzinger, sought to wield the events of January 6th as a potent political tool rather than providing a comprehensive and transparent account of the day.

The piece concludes by referencing Kinzinger's past emphasis on political "norms" and decorum, contrasting it with his recent confrontational approach.

It questions the consistency of his stance and characterizes him as a "hypocritical clown," underscoring the evolving dynamics within the Republican Party and the broader discourse surrounding the Capitol riot.

The article paints a vivid picture of the ongoing debates within the GOP, illustrating the complex intersections of political narratives and individual motivations in the aftermath of January 6th.