New York Attorney General Letitia James is in Buffalo today, November 15, 2023, to announce a historic lawsuit against PepsiCo, alleging the company's plastic packaging is endangering the environment and the health of New Yorkers.

This announcement comes amidst James's ongoing pursuit of justice in the high-profile fraud case against former President Donald Trump.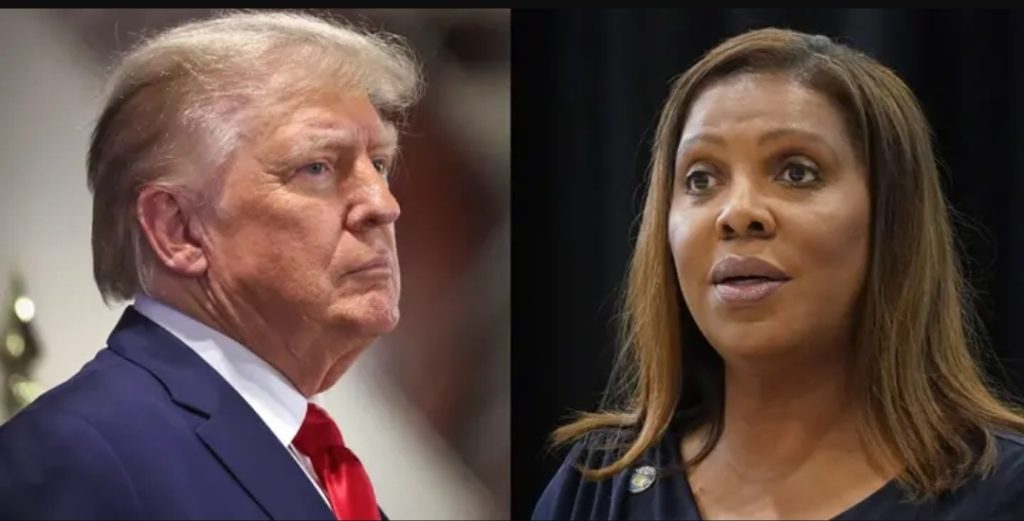 Taking to social media, AG Letitia James stated, "I'm in Buffalo to announce a historic lawsuit against PepsiCo for endangering our environment and New Yorkers' health.

"Pepsi's plastic packaging is polluting the Buffalo River, harming our wildlife, and contaminating Buffalo's drinking water with dangerous microplastics
The lawsuit represents a significant step in the fight against plastic pollution, emphasizing the state's commitment to holding corporations accountable for their environmental impact.

The allegations suggest that PepsiCo's plastic packaging has led to pollution in the Buffalo River, adversely affecting the local ecosystem and posing risks to the health of residents who rely on Buffalo's drinking water.
This move comes at a crucial time for Attorney General Letitia James, who is concurrently managing a high-stakes legal battle against Donald Trump.

The ongoing fraud case against the former president underscores James's dedication to upholding the law and seeking justice, even in the face of complex legal challenges.

The simultaneous pursuit of environmental justice and accountability in the Trump case showcases James's multifaceted approach to her role as the state's top legal officer.

It reflects her commitment to addressing pressing issues, both environmental and legal, that impact the lives of New Yorkers.

The announcement also highlights the broader national and global conversation around corporate responsibility and environmental sustainability.
AG Letitia James' decision to take on a corporate giant like PepsiCo sends a powerful message about the necessity of holding companies accountable for their environmental practices.

PepsiCo, a major player in the beverage and snack industry, now faces legal scrutiny that could set a precedent for corporate accountability in environmental matters.

The lawsuit adds to the growing momentum of efforts to reduce plastic pollution and safeguard the natural resources that communities rely on.

As Attorney General Letitia James continues to make headlines for her role in pursuing justice against powerful figures like Donald Trump, her dedication to environmental justice further solidifies her reputation as a leader committed to the well-being of New Yorkers.

The outcome of both the historic lawsuit against PepsiCo and the ongoing fraud case against Trump will undoubtedly shape the legal landscape and set benchmarks for corporate responsibility and accountability at both the state and national levels.