House Judiciary Committee Chairman Jim Jordan has indicated that Republicans are constructing a case against Anthony Fauci, the former head of the National Institute of Allergy and Infectious Diseases.

In an interview with conservative podcaster Benny Johnson, concerns were raised about Fauci's alleged false statements to Congress regarding gain-of-function research funding.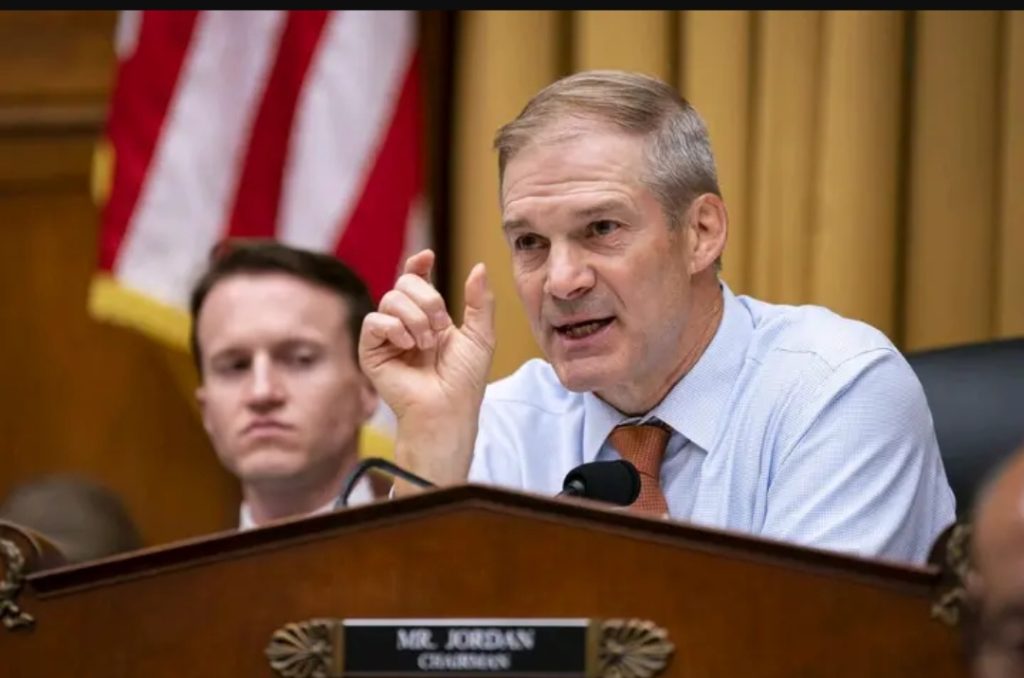 Jordan acknowledged the possibility of a referral to the Biden Justice Department under U.S. Code 1001, but expressed doubt about its pursuit given the Democratic majority, as reported by the Conservative Brief on Thursday, November 16, 2023.

While some suggest a potential referral, Jordan leans towards having Fauci return for further questioning rather than an immediate legal action. The congressman highlighted previous testimonies, including that of Dr. Redfield, emphasizing the ongoing effort to build a comprehensive case against Fauci
Fauci, in response to GOP's calls for prosecution, revealed receiving death threats. He attributed these threats to misinformation and lies spread about him.

Despite labeling some of the accusations as "insanity," Fauci expressed concern about the negative impact on himself and his family
Senator Rand Paul, a vocal critic of Fauci, accused him of funding gain-of-function research in a totalitarian country, contributing to a potential leak and causing millions of deaths.


Paul previously declared his intention to refer Fauci's alleged lies to the Biden Justice Department, expressing skepticism about a fair assessment by Attorney General Merrick Garland.

In a Fox Business interview, Paul questioned Garland's objectivity, citing the Department of Justice's focus on other matters. Despite the referral, Paul voiced doubt that Garland would objectively review Fauci's congressional testimony.
Senator Ted Cruz, speaking at the Conservative Political Action Conference (CPAC), condemned Fauci for undermining trust in the scientific community.
Cruz argued that, under a "sane system," Fauci should be prosecuted and face imprisonment for allegedly lying under oath to Congress.
The complex dynamics surrounding the accusations against Fauci involve political considerations, legal implications, and public reactions, making it a contentious issue within the Republican party and the broader political landscape.

The growing rift between Republicans and Anthony Fauci has escalated, with House Judiciary Committee Chairman Jim Jordan suggesting a potential case based on alleged false statements.

Fauci, facing death threats, emphasized the personal toll of misinformation. Senator Rand Paul remains skeptical about justice under Attorney General Merrick Garland.

Senator Ted Cruz, at CPAC, called for accountability, asserting that, in a rational system, Fauci would face prosecution for purportedly lying under oath to Congress. This controversy underscores the intersection of politics, public health, and legal scrutiny, shaping the ongoing narrative surrounding Fauci's actions and congressional testimonies.