Former U.S. President, Donald Trump (Left), and Senate Judicial Committee, Lindsey Graham. Photo Credit: Getty Images

Senator Lindsey Graham of South Carolina has condemned Trump's remark about Hezbollah, labeling it a "huge mistake," as reported by Newsmax on Sunday, October 15, 2023.

It was earlier reported that Trump praised the Iran-backed terrorist organization, Hezbollah as 'smart."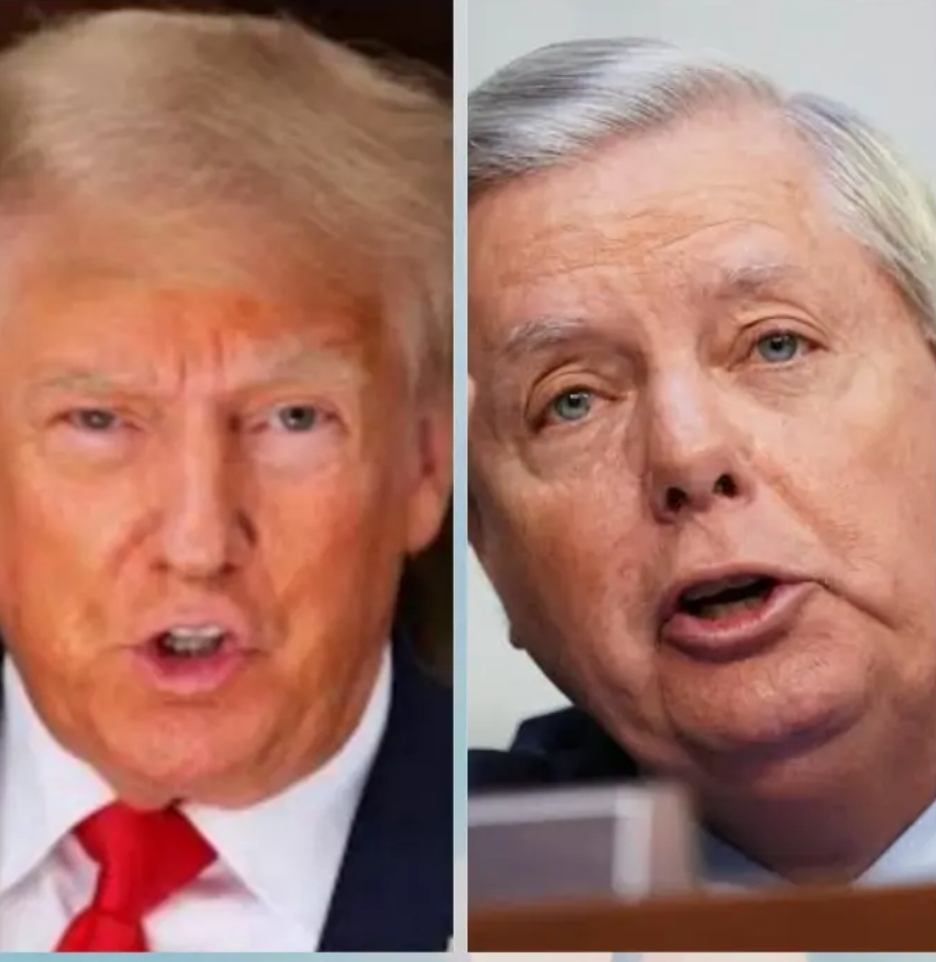 Trump also said that Netanyahu did not help the United States in the drone strike in 2020 that killed Suleimani, the leader of the Quds Force of the Islamic Revolutionary Guards Corps responsible for secret military operations.

Newsmax quoted him as saying: "Yeah, that was a huge mistake."

"If I were President Trump, I'd talk about being the strongest president for Israel in modern times."


"He issued a statement two days ago, 'I stand with Bibi [Israeli Prime Minister Benjamin Netanyahu], I stand with Israel.'"

"Yeah, it was a mistake. But he's [Trump] on the right track."

Senator Graham, known for his staunch support of Trump during his presidency, expressed his strong disagreement with the former president's remark.

While Graham has been a long-time ally of the former president, his response to Trump's Hezbollah remark underscores the broader debates and differing viewpoints within the party..


Trump later seemed to have retracted his comment about Israel as he praised the Israeli military forces and wished them well as they try to protect their country.

The Secret to Easing Nighttime Incontinence Revealed!

Nighttime incontinence, especially in women, can be incredibly disruptive and challenging. Frequent trips to the bathroom rob you of precious sleep and leave you feeling drained and anxious. But it doesn't have to be this way!
Jude.

Hezbollah, a Shiite militant group based in Lebanon, has been a longstanding concern for U.S. policymakers due to its ties to Iran and involvement in regional conflicts.


The United States and its allies consider Hezbollah a terrorist organization, and it has been the target of economic sanctions and other measures aimed at curbing its activities.

The disagreement between Senator Graham and Trump over Hezbollah reflects the challenges of navigating foreign policy issues and the often nuanced considerations that go into addressing threats in the Middle East and beyond.


While Trump's approach to foreign affairs often centered on "America First" policies, this sometimes led to criticism from those who advocated for a more robust and traditional foreign policy approach.

Graham's condemnation of Trump's Hezbollah remark also highlights the influence that the former president continues to wield within the Republican Party..


Trump remains a prominent and influential figure, and his statements can shape the party's positions and priorities.

However, the response from Senator Graham demonstrates that there are limits to the extent of loyalty even within the ranks of staunch Trump supporters.

The public disagreement between Senator Graham and former President Trump could have implications for the broader discourse within the Republican Party.