Marjorie Taylor Greene, a vocal ally of Donald Trump, is now under attack from Trump's own supporters, showcasing the intricate dynamics within the conservative movement.

Despite receiving public acknowledgment from Trump, Greene finds herself entangled in internal strife and conflicts that characterize the political sphere surrounding the former president.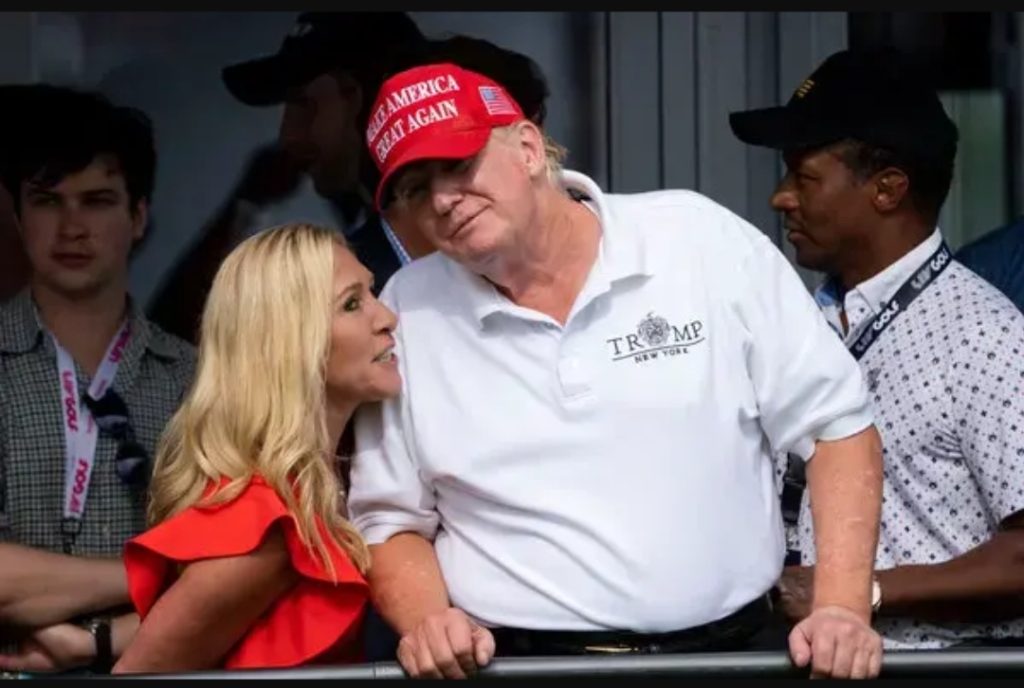 Raw Story's report on Saturday, November 11 shed light on the escalating tension when Greene expressed her frustration on social media after Speaker Mike Johnson indicated insufficient evidence for the impeachment of Joe Biden.

Greene criticized the perceived lack of action and progress, pointing to alleged financial irregularities and a money laundering scheme involving Biden
Responding to Greene's critique, a right-wing activist known as "Catturd," previously associated with both Greene and Trump, launched a scathing attack on the entire Republican Party, dismissing them as a joke.

This digital skirmish unfolded on popular platforms where political figures often communicate, revealing the interconnected and fast-paced nature of political discourse in the digital age.
In an unexpected twist, Laura Loomer, a fervent supporter and self-proclaimed journalist previously acknowledged by Trump, stepped in to criticize Greene.

Urging her followers to "ratio this liar," Loomer pointed to Greene's social media post. This move underscored the internal divisions within the conservative movement, where even individuals endorsed by Trump can become targets of criticism.

Greene, however, directly engaged with the criticism, defending her actions and accomplishments.

She highlighted her legislative efforts, including introducing articles of impeachment against multiple figures, such as Biden, Garland, and Wray.
Greene emphasized the urgent need for Republicans in Congress to take tangible action, contrasting actions with mere rhetoric.
This public exchange revealed a broader sentiment among some conservatives expressing dissatisfaction with Greene's perceived lack of impact and questioning her commitment to campaign promises.

Accusations ranged from supporting Biden's debt ceiling bill to alleged unfulfilled pledges related to the January 6 videos.

The episode exemplifies the complexities and conflicts within the Trump-aligned faction of the Republican Party, where loyalty and endorsements do not necessarily shield individuals from internal critiques.

It also underscores the significance of digital platforms in shaping political narratives and intra-party dynamics, where disputes and disagreements unfold in real-time for a wide audience.