Illinois Governor J.B. Pritzker drew attention during an appearance on MSNBC's "Inside with Jen Psaki" by likening former President Donald Trump's language to that of Adolf Hitler and Benito Mussolini.

According to a report by Fox News on Monday, November 20, 2023, the controversy centers around Trump's use of the term "vermin" to describe his political adversaries in the lead-up to the 2024 election.

Pritzker expressed his concerns, stating, "Trump's comment is just one in a long series of remarks, words that Donald Trump has used that are unfortunately reminiscent of the past."

Drawing parallels to 1930s Germany, Pritzker highlighted the dangerous path of labeling certain groups as "immigrants" to segregate and eventually dehumanize them.

"In Germany, in the 1930s, people that they didn't want to have power, people that they wanted to separate, segregate. They began calling them immigrants, even people who had been in Germany for generations," he said.

He emphasized the importance of understanding history and expressed deep concern about Trump's potential for revenge. "I don't know where it's going with Donald Trump," Pritzker said.

"What I can tell you is the things that he talks about are frightening to those of us who know the history of Europe in the 1930s and 40s. And I'm deeply concerned about his predilection for revenge," he added.

The focal point of the controversy arose from a recent Trump speech in Claremont, New Hampshire, ahead of Veterans Day.

Trump vowed to root out "communists, Marxists, fascists, and the radical left thugs" whom he likened to "vermin" within the country.

"We pledge to you that we will root out the communists, Marxists, fascists and the radical left thugs that live like vermin within the confines of our country that lie and steal and cheat on elections," Trump remarked.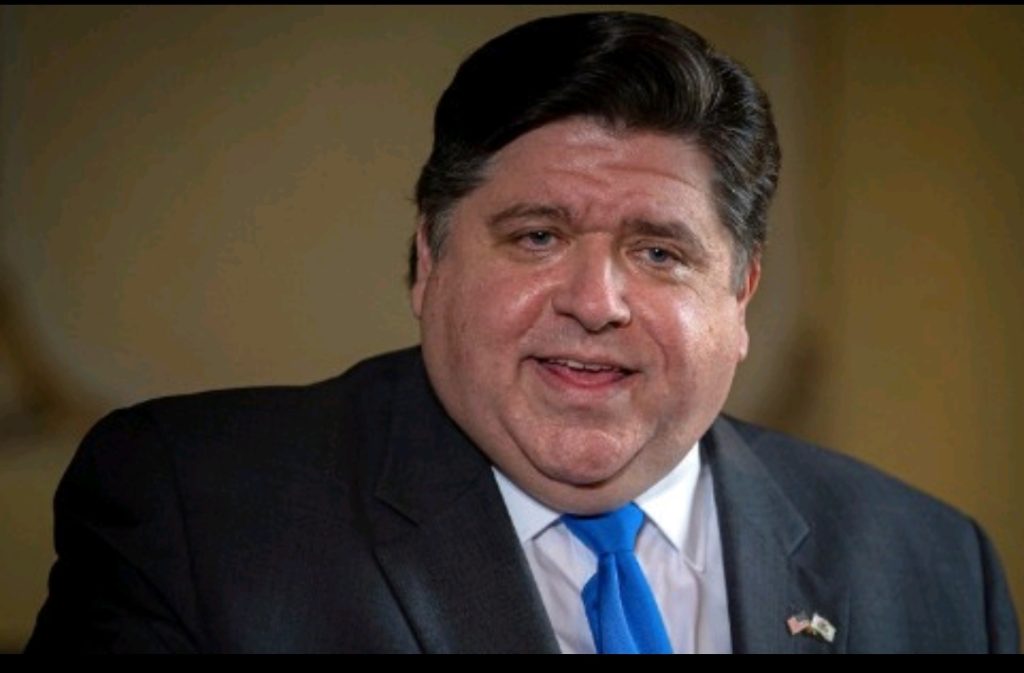 Trump's rhetoric escalated by accusing these groups of lying, stealing, and cheating on elections, posing a threat greater than external forces.

Texas Governor Greg Abbott's recent endorsement of Trump at the U.S.-Mexico border further emphasized Trump's prominence within the Republican party.

Trump has repeatedly warned that President Biden is steering the world toward a third World War, adding to the divisive nature of the political discourse.

The Washington Post condemned Trump's use of the term "vermin," raising concerns about its echoes of authoritarianism.

White House spokesperson Andrew Bates emphasized that such language goes against the principles of the American founders and is distressingly familiar to veterans who served during the 1940s.

President Biden's commitment to the constitution and American democracy was highlighted in response to these concerns.

Pritzker's comparison to historical figures known for oppressive ideologies underscores the gravity of the situation.

As the 2024 presidential election approaches, the nation finds itself grappling with these divisive narratives.

The debate surrounding Trump's language continues to unfold, prompting reflection on the lessons of the past and the path forward for a nation navigating a complex political landscape.