Former President Donald Trump addressed a fervent crowd at the Republican Jewish Coalition in Las Vegas, Nevada on Saturday, October 28, and vowed to protect the lives of Americans if he returns to the Oval Office in 2024.

With conviction, as reported by RSBN, he asserted, "Evil only respects one thing: unyielding strength."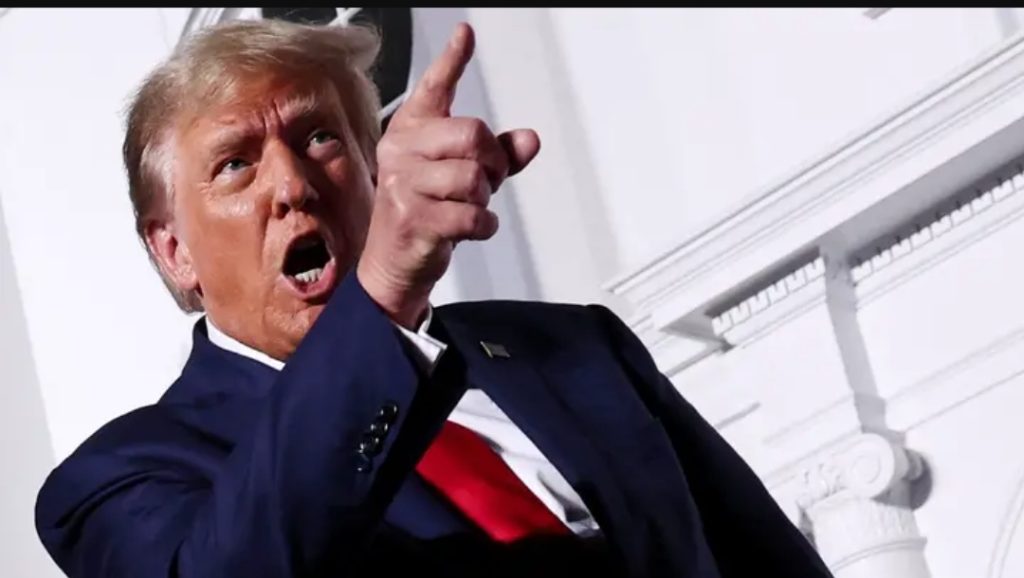 The rallying cry for an "America First" stance echoed throughout his address, emphasizing a stance rooted in unyielding fortitude.

Trump left no room for ambiguity, pledging, "When I am back in the White House, America's enemies will know once again that if you try to kill our citizens, WE WILL KILL YOU."
In the midst of the ongoing conflict between Hamas terrorists and Israel, Trump adopted a somber and measured tone.

Recounting the brutal incursion by Hamas just weeks prior, he mourned the loss of innocent lives, condemning the perpetrators for their heart-wrenching acts of violence against men, women, children, and infants.
Trump framed the conflict as a stark juxtaposition of values, stating, "The world saw once again that the conflict between Israel and Hamas is not a conflict between two equal sides."

To him, it represented a battle between "good and evil," drawing a clear line between a group that "worships death" and a nation that holds life and its people in high regard.


Amidst the backdrop of potential threats from Hamas sympathizers, Trump issued a stern warning, declaring, "If you spill a DROP of American blood, we spill a GALLON of yours."

The unequivocal message underscored his commitment to safeguarding American lives and interests.

Turning his attention to foreign policy, Trump criticized President Joe Biden for reversing Trump-era sanctions against Iran.
He accused the current administration of effectively funneling billions of dollars into the country, potentially fueling terrorist activities.

Trump proudly affirmed his unwavering support for Israel, declaring, "I'm proud to be the best friend that Israel has ever had."

With a vision for the future, he pledged to defend America and Western civilization against perceived threats, promising to wield "the most powerful economic weapon there is on earth: DRILL BABY DRILL."


The former president's words resonated with the audience, invoking a renewed sense of resolve and a call for steadfastness in the face of adversity.

Trump's impassioned address highlighted his unwavering commitment to protecting American citizens and interests, sending a resounding message to nations across the globe: tread cautiously, for the strength of the United States will not waver in the face of adversity.