A MEMBER of the no bra club has shared her carefree attitude ahead of the summer season.

The influencer revealed that she would be going braless when the weather gets warmer.
TikTok user Amelie (@emilyinpeace) explained: "I'm not wearing a bra all summer long."

In her video, the content creator warned her viewers what to do if they see something they shouldn't while someone is going bra-free.

"If you see a nipple, mind your business," the TikToker told her followers.

The German influencer lifted the strap on her stylish satin crop top to show she wasn't wearing a bra underneath.
"Okay random but you are SO GORGEOUS, OMG," wrote one impressed viewer in the comments section.

The 22-year-old self-described feminist regularly posts content promoting body positivity.


In another clip, she addressed the issue of body shaming by close family members.

"Congratulations, you just won our game of Who's Going to a Retirement Home," Amelie joked as she referenced mothers critiquing their daughters' appearances.
The TikTok user also brought up the discrepancy in dress codes for men and women.

"When he's not wearing a bra and you can see his nipples," she wrote in the clip.

TikTok users took to the comments section to share their thoughts on the satirical take.

"Some guy at my school wore a tank top the other day and I couldn't focus on my work because of his shoulders. Men," joked one follower.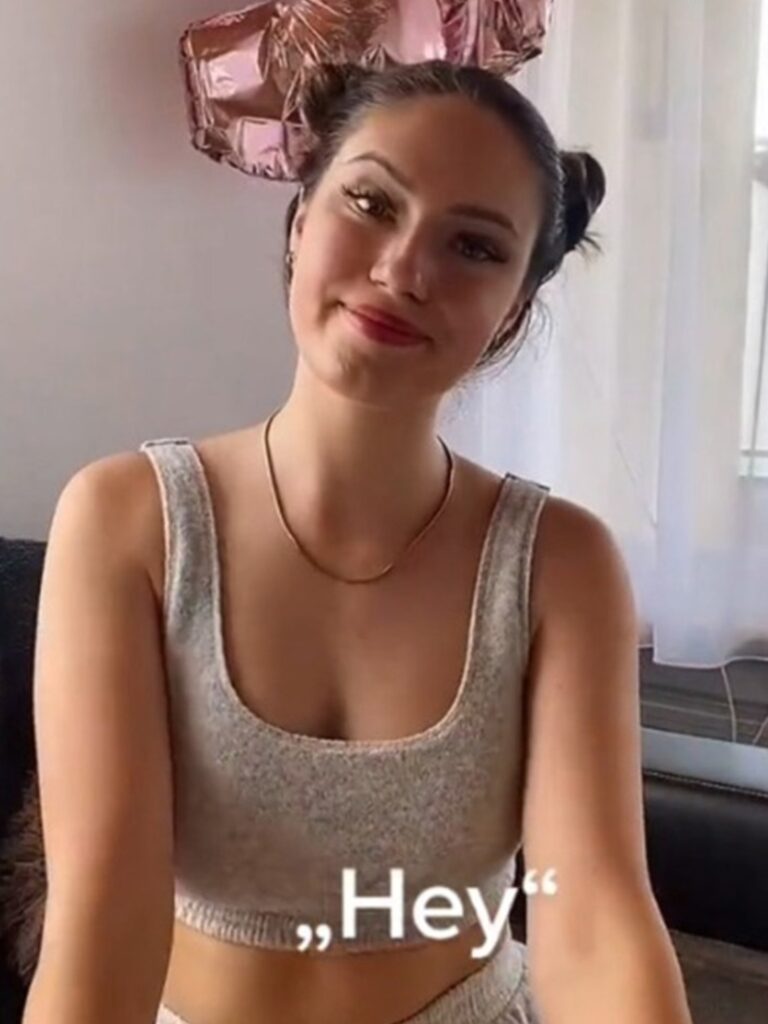 Another viewer said: "Us girls can't control ourselves so they need to cover up."

"Men these days don't respect themselves, it's so sad honestly," commented a third person.