During a recent interview with The New York Post, Dr. Jill Biden's ex-husband, Bill Stevenson came forward with allegations that he has been targeted by what he calls the "Biden crime family" for years.

Stevenson, who went public with his claims on Newsmax's Greg Kelly show draws parallels between his own experiences nearly 50 years ago and the alleged tactics being used against former President Donald Trump as reported by Inquisitr on Monday, November 20, 2023

According to Stevenson, the encounter that set off his claims occurred during his mid-1970s divorce from Jill Biden.


He recounted an incident involving President Biden's brother, Frank Biden who he says approached him, demanding, "Give her the house or you're going to have serious problems."

Stevenson claims that this encounter led to him and his brother being indicted for an $8,200 tax charge, an intimidation tactic that he believes was orchestrated by the Biden family.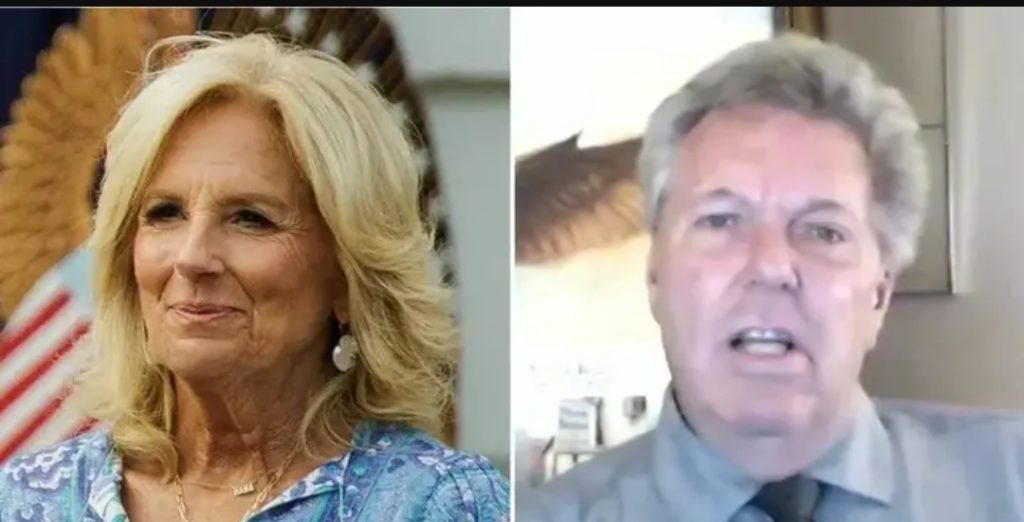 In an interview with the Daily Mail, Stevenson asserted, "I was on the wrong side of them, and they have literally come after me for 35 years in a row."

While he did not provide specific details about the nature of these alleged actions, Stevenson expressed his support for Donald Trump and stated, "I can't let them do what they did to me to President Trump. I can't do it."

His concern for the former president is palpable as he remarked, "It's hard to believe what they're doing to President Trump."

Stevenson is currently working on a book that delves into the "early years" of the Bidens, where he plans to disclose more about his experiences.

As he levels accusations against Joe Biden and his family, Stevenson made it clear that his grievances are not directed at his ex-wife, Jill.
He stated, "To this day, I still care about her, to be perfectly honest. And everybody around me knows that. My problem is with Joe Biden."
The timing of Stevenson's revelations, coming just weeks before the state's Republican caucuses in Iowa adds another complexity to the political system.

It also demonstrates the enduring nature of personal and familial conflicts that can become intertwined with broader political narratives.

Stevenson's claims resurrect long-standing discussions about the influence and actions of political families, with the term "crime family" carrying strong connotations.

The allegations raise questions about the intersection of personal vendettas and political power highlighting the challenges faced by individuals who find themselves entangled in high-profile divorces and subsequent legal battles.

As Stevenson gears up to release his book, the Biden family faces renewed scrutiny, with the potential for these allegations to become a focal point in the political discourse.

The echoes of past conflicts as recounted by Stevenson creates a backdrop against which the complexities of personal relationships and political power play out on a public stage.