Former President Donald Trump's mention of a controversial allegation against him at a rally in Fort Dodge, Iowa, has ignited a stir on social media, as reported by Newsweek on Sunday, November 19, 2023.

As Trump vies for the 2024 GOP presidential nomination, he continues to dominate polls, maintaining around 50 percent support among likely Republican voters despite facing criminal charges, which he adamantly denies, and various past controversies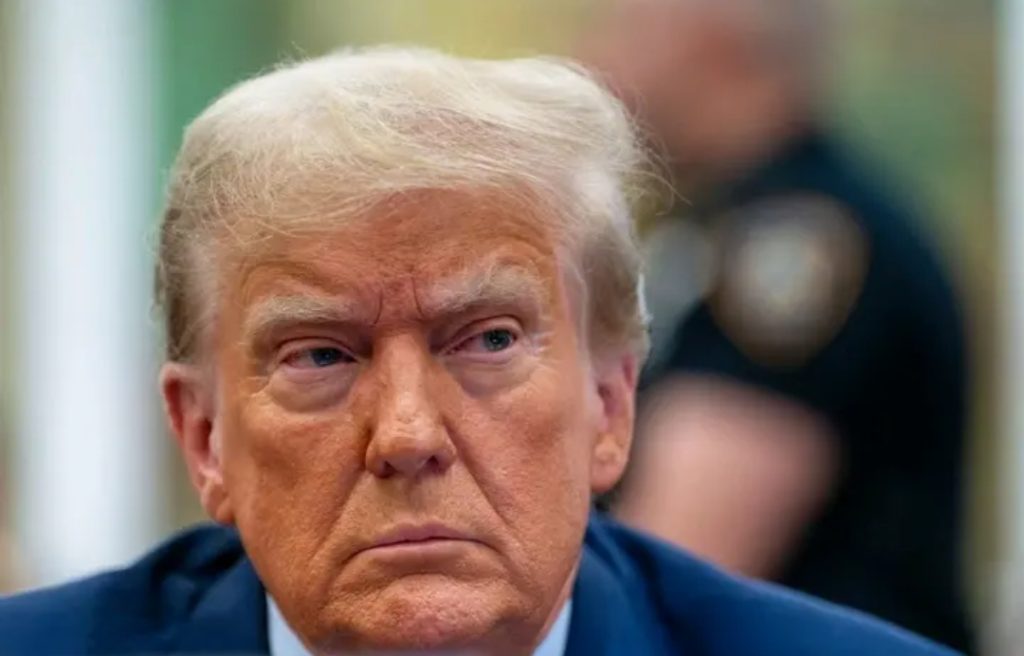 During the rally, Trump revisited the 2016 "Steele Dossier," a political opposition report prepared by former British intelligence agent Christopher Steele.
Commissioned by a firm associated with the Democratic National Convention and Hillary Clinton's presidential campaign, the dossier outlined several allegations concerning Russia's interference in the election to benefit Trump.
While some findings have been corroborated over time, many of its significant claims, including a salacious one involving Trump and prostitutes, remain largely unverified.

The infamous "golden showers" allegation suggested that the Russian government possessed a recording of Trump paying prostitutes to urinate on a hotel bed in front of him.
Despite the widespread initial discussion when the dossier was made public, the topic had largely faded from public memory. Therefore, Trump's decision to bring it up at the Iowa rally, asserting that his wife Melania dismissed the claims due to his alleged germophobia, raised eyebrows.

Newsweek sought comment from Trump's office via email, highlighting the unexpected and controversial nature of the president's reference. The move triggered a range of reactions on social media, with individuals expressing surprise and skepticism.

Ron Filipkowski, a former federal prosecutor and editor-in-chief of the MeidasTouch Network, conveyed his puzzlement, stating, "I mean every time I forget about the golden showers thing for a while Trump reminds me of it which really doesn't make much sense to me but whatever."
Writer Tom Nichols emphasized the enduring skepticism surrounding the Steele dossier, pointing out that five years of consistently denying such allegations might not be the most effective way to convince people.

A user identified as "Florida Conservative" drew a sharp contrast between Trump and another Republican figure, Ron DeSantis, criticizing the former president's choice of topics.
"Ron DeSantis is talking about how he plans to restore America to its former greatness. Trump is talking about golden showers," the user remarked, expressing disbelief at a presidential candidate discussing such explicit acts publicly.

This renewed attention to the controversial dossier and its most sensational claim raises questions about Trump's communication strategy and the potential impact on his political standing as he seeks another term in the White House.

The unexpected reemergence of the "golden showers" allegation from the Steele Dossier has not only fueled discussions about Trump's communication choices but has also sparked broader debates on the nature of political discourse.

Critics argue that such explicit references detract from substantive policy discussions, while supporters contend that Trump's unfiltered approach resonates with certain segments of the electorate. This incident adds another layer to the complex dynamics shaping the political landscape as the 2024 presidential race unfolds.