Rep. Marjorie Taylor Greene (R-GA) has launched a scathing attack on President Joe Biden and his administration, calling the White House "pathetic blind fools" led by a corrupt president.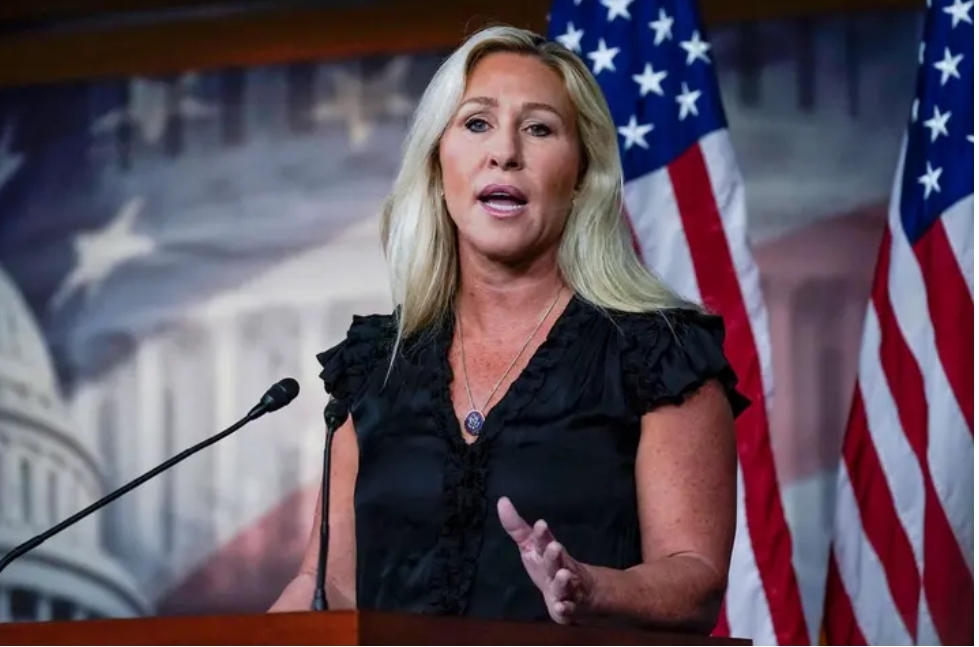 According to a news by Washington Examiner on Saturday, September 2, 2023, the lengthy rant on social media by Greene accused the White House of attacking her for seeking an impeachment inquiry into the president, related to the Biden family's foreign business dealings.


Greene has been pushing for an impeachment inquiry into President Joe Biden over allegations of misconduct between Biden's family members and foreign businesses.

She claims to have evidence that the White House has been trying to hide and has accused the administration of attacking her for seeking the inquiry.

She said on X (formerly Twitter):

"We have the evidence they have desperately been trying to hide to just ask the question. Should we inquire? Should we just take a look? Dare we investigate further?
"The answer is YES but the White House is outraged at my audacity to demand it,"

"The White House is filled with pathetic blind fools led by one corrupt criminal mentally incompetent old man who has been in Washington seats of power longer than I've been alive. Over 50 years."

The White House has slammed Greene for her threats to vote against keeping the federal government funded if Democrats move forward with an impeachment inquiry against President Joe Biden.

The administration has accused her of playing political games and putting the country's economic stability at risk.

President Joe Biden has not responded directly to Greene's comments, but he has previously mocked her in a video featuring clips from one of her speeches.
The video, which touted his legislative accomplishments, reached more than 30 million views in 12 hours.

Speaking further, she said:

"Instead of sending military force against the cartels, you beat your chest and spew tough talk while funding and fueling a war defending another corrupt country's border while being too damn weak and pathetic to defend our own border" Greene said.

"You lie everyday to Americans about Ukraine, refusing to admit that Ukraine is losing the war. Real men and real leaders defend their own country, their own homes, their own people, and their own children."

"You would rather send our sons and daughters to be blown to shreds in another foreign war and sent home in flag draped coffins than actually do your constitutional duty of defending our own states."

Some Democrats are reportedly urging Michelle Obama to run for president in 2024 as an alternative to President Joe Biden.


With former President Donald Trump still having high approval ratings and Biden's approval ratings dropping, some Democrats are looking for a strong candidate to run in the next election.

The White House has been ramping up its war room to battle expected GOP impeachment inquiry.

If Republicans follow through with threats of an impeachment inquiry in the coming weeks or months, the White House plans to try to present a united front and push back against the allegations.