An incident unfolded at the Fulton County Jail on Thursday, August 31, when an inmate was tragically killed, only a week after former President Donald Trump surrendered himself at the same facility.


The incident has raised concerns about the safety and security measures within the jail, prompting an immediate investigation.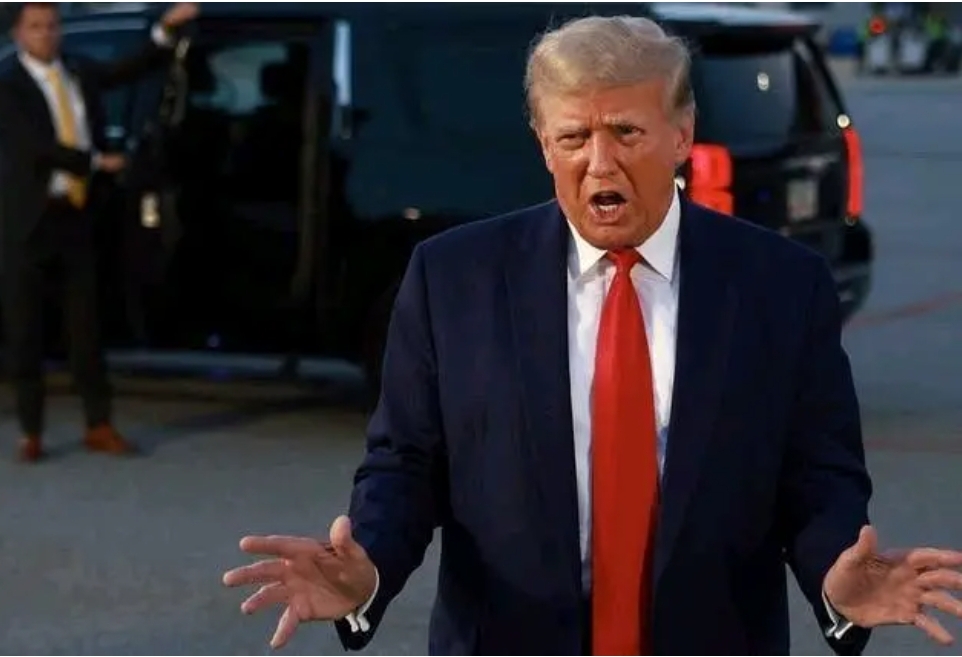 The inmate, whose identity has not been disclosed by authorities, was found fatally injured in their cell on Thursday, August 31. The exact circumstances surrounding the incident remain unclear, and law enforcement officials are working diligently to determine the cause of death.

The Washington examiner reported on Thursday, August 31, that the timing of this tragic event has drawn attention due to the recent high-profile detainment of former President Donald Trump at the same facility. Trump had turned himself in to the Fulton County Jail last week following a court order related to an ongoing legal matter.

However, it is important to note that there is currently no evidence linking Trump's presence to the subsequent incident.

Local authorities have assured the public that they are treating this case with utmost seriousness and transparency. The Fulton County Sheriff's Office has launched a thorough investigation into the circumstances leading up to the inmate's death.

They have also stated that they will be cooperating fully with any external agencies involved in the inquiry.


The safety and security protocols within the Fulton County Jail have come under scrutiny following this tragic incident. Questions have been raised about whether adequate measures were in place to ensure the well-being of inmates.


Authorities have emphasized their commitment to addressing any potential shortcomings and implementing necessary improvements to prevent similar incidents from occurring in the future.

Family members of the deceased inmate are demanding answers and justice for their loved one. They have expressed their grief and frustration, calling for a thorough investigation and accountability for those responsible.
The Fulton County Jail has faced previous criticism regarding its conditions and treatment of inmates. Advocacy groups have long raised concerns about overcrowding, inadequate healthcare, and violence within the facility.
This recent incident has reignited calls for comprehensive reform in the criminal justice system to ensure the safety and well-being of all individuals in custody.

Donald Trump has denounced the "poor and disgraceful conditions" at the Fulton County prison in an email newsletter, and he said "Seeing the third-world state of that jail made me even more determined to run for president and save America from permanent decline."