Former White House attorney Ty Cobb has sounded the alarm, suggesting that if former President Donald Trump continues his controversial social media behavior, he might find himself behind bars in Manhattan as reported by Raw Story on Tuesday, November 14, 2023.

Cobb's warning came during an appearance on CNN's "Erin Burnett OutFront" where he discussed Trump's recent comments targeting prosecutors, judges and staff involved in his civil and criminal cases across the nation.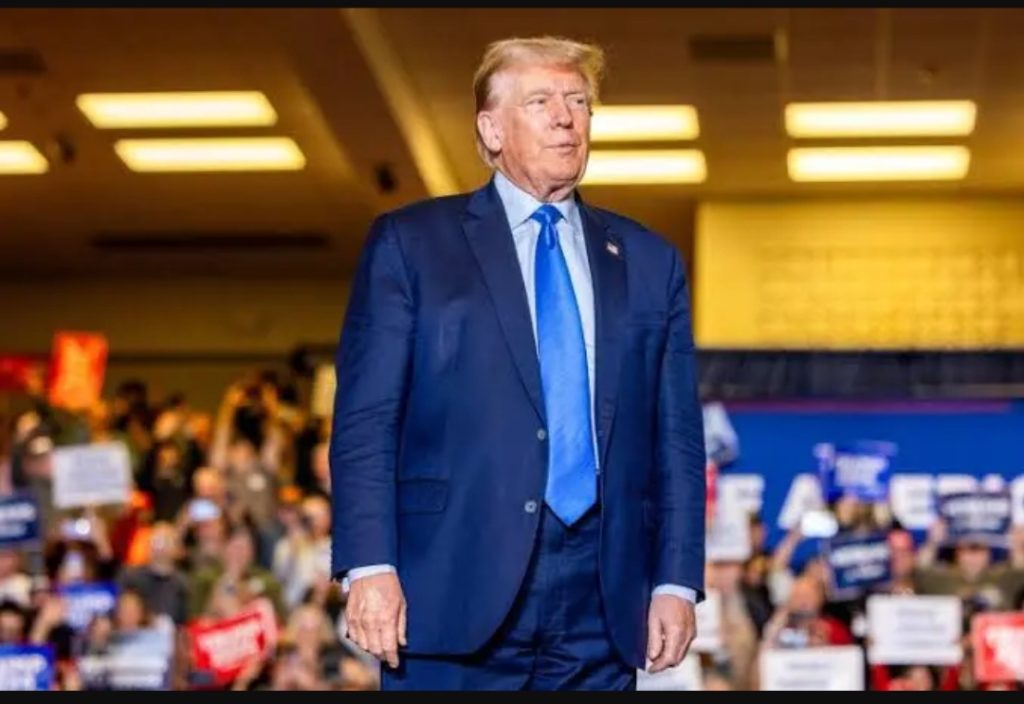 The focal point of concern was a post on Trump's Truth Social site that raised eyebrows. The post reads, "MY FANTASY…I WOULD LIKE TO SEE LITITIA [SIC] JAMES AND JUDGE ENGORON PLACED UNDER CITIZENS ARREST FOR BLATANT ELECTION INTERFERENCE AND HARASSMENT."

Cobb dissected the potential legal ramifications of such statements emphasizing the risk Trump is taking by openly criticizing individuals involved in ongoing legal proceedings
Cobb argued that Trump's comments could have serious consequences possibly leading to legal troubles and even incarceration.

The former White House attorney highlighted the sensitivity of ongoing legal cases and the potential impact of inflammatory remarks on the judicial process.
By openly expressing a desire to see certain individuals placed under citizen's arrest, Trump may be toeing the line of legal boundaries.

The notion of a former president facing imprisonment due to his social media conduct is unprecedented.

Cobb's assessment raises questions about the boundaries of free speech especially when it comes to public figures and individuals entangled in legal proceedings.

Trump's approach characterized by combative rhetoric and direct attacks on those involved in his cases appears to be testing the limits of acceptable behavior.

Legal experts weigh in on the matter pointing out that while free speech is a fundamental right, it is not without limitations.
Incitement to violence or harassment even if expressed in a hypothetical or fantastical context may cross legal lines. The delicate balance between expressing opinions and potentially obstructing the legal process adds complexity to the situation.

Trump's utilization of Truth Social, his alternative social media platform has been closely scrutinized since it's launch.

The platform was touted as a space for free expression but critics argue that it might be fostering an environment where unsubstantiated claims and provocative statements flourish.

Cobb's remarks amplify concerns that Trump's unfiltered commentary could have severe legal repercussions. The former president's tendency to use social media as a battleground for settling scores and expressing grievances is nothing new.

However, the stakes are higher now, given the legal battles he faces. Cobb's analysis suggests that Trump's online behavior may not only damage his public image but also have tangible legal consequences.

As legal proceedings unfold across the country, Trump's comments on Truth Social and other platforms will likely face increased scrutiny.

The legal system will ultimately decide and Trump's actions may set a precedent for the intersection of free speech, social media and legal consequences in the realm of high-profile figures.

Trump's case serves as a compelling example of the challenges and potential pitfalls associated with unbridled online expression especially for individuals with a significant public profile.

As the legal drama unfolds, observers will be closely watching whether Trump's comments truly land him in a Manhattan lockup or if they represent the latest chapter in the ongoing saga of his unorthodox post-presidential communications.