Jenna Ellis, a former attorney for Donald Trump, testified to prosecutors in Georgia that a senior White House official had emphatically stated that then-President Trump had no intention of leaving office "under any circumstances," despite the clear outcome of the 2020 election and numerous legal challenges.

Ellis, a key player in Trump's post-election efforts, disclosed this information during an interview with investigators in Fulton County, where she had pleaded guilty to a lesser charge in connection with the state's indictment of Trump and 18 other co-conspirators.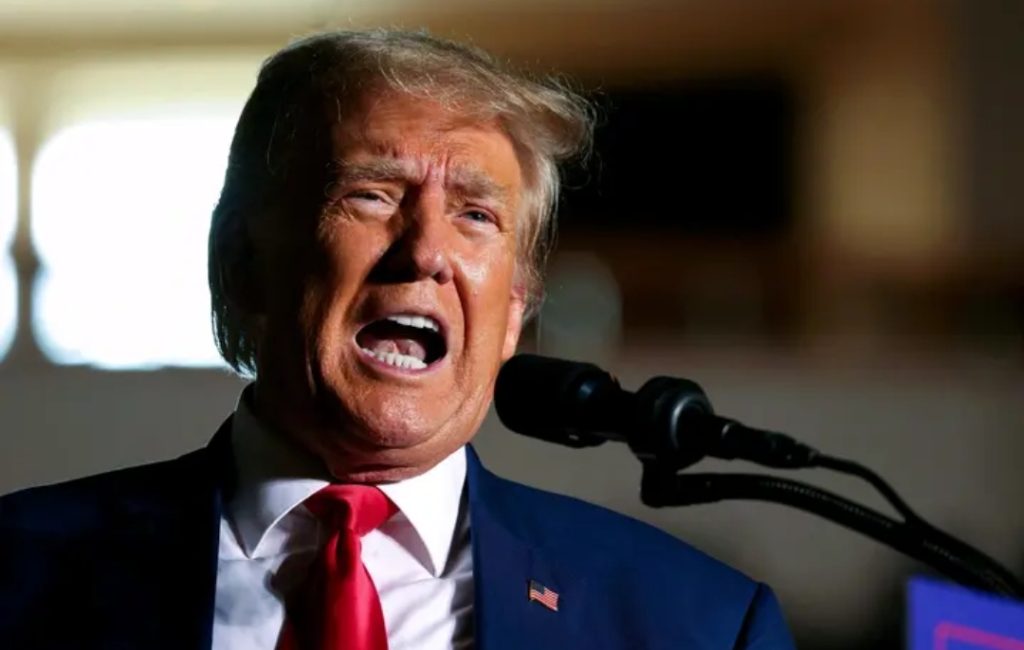 Huffpost reported on Tuesday, November, 14, 2023 that the charges brought forth by District Attorney Fani Willis allege a comprehensive conspiracy to overturn Georgia's 2020 presidential election results.

Ellis, who is named in the indictment, provided her testimony under a proffer agreement. Partial video recordings of these talks reveal that in December 2020, Dan Scavino, then the deputy White House chief of staff, conveyed to Ellis that Trump had no plans to vacate the Oval Office
According to Ellis, Scavino stated with enthusiasm, "the boss" (referring to President Trump) was determined not to leave office. "We don't care, and we're not going to leave," Scavino allegedly insisted.

When Ellis sought clarification, Scavino purportedly emphasized, "the boss is not going to leave under any circumstances," declaring, "we are just going to stay in power."
Ellis, expressing disbelief, responded, "Well, it doesn't quite work that way, you realize?" To which Scavino, according to her testimony, replied dismissively, "We don't care."

The significance of Ellis's testimony in the Georgia case remains uncertain. Trump's lead attorney in the matter, Steve Sadow, dismissed the revelations as "absolutely meaningless."

Sadow emphasized that the key fact was Trump's departure from the White House on January 20, 2021, and his return to Mar-a-Lago in Palm Beach, Florida. He deemed the case a "political travesty" and called for its dismissal
Several other individuals named in the indictment have also cooperated with prosecutors, providing their own proffer interviews. Kenneth Chesebro informed investigators that he briefed Trump on the campaign's challenges to the 2020 results in Arizona.
This evidence potentially indicates Trump's personal involvement in a scheme to install fake electors in crucial swing states.
Sidney Powell, another implicated figure who has pleaded guilty, shared her perspective with prosecutors.

She claimed that Trump relied on her counsel against the advice of White House staff because "we were the only ones willing to support his effort to sustain the White House." Powell noted that everyone else was advising Trump to concede and leave.

These testimonies collectively shed light on the behind-the-scenes efforts within Trump's inner circle to contest the 2020 election results.

As legal battles continue, the implications of these revelations will likely play a role in shaping the trajectory of the Georgia case and the broader narrative surrounding the events following the 2020 election.