Former President Donald Trump has employed a series of courtroom tactics that have ultimately proven to be a total 'bust.'

According to Raw Story on Sunday, November, 12, 2023, as the legal landscape continues to unfold, it becomes apparent that Trump's strategies are not yielding the results he may have hoped for..
One of Trump's notable courtroom tactics involves relentless claims of election fraud.

Despite numerous investigations and audits confirming the integrity of the 2020 election, Trump has persisted in challenging its legitimacy through a barrage of lawsuits.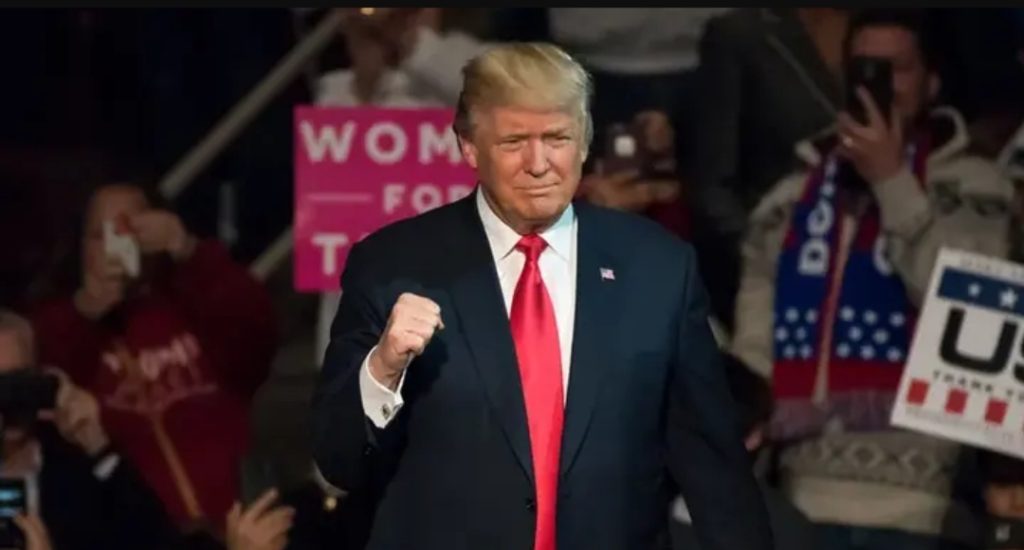 Legal experts argue that these claims lack substantial evidence, and courts have consistently dismissed them, highlighting the importance of evidence-based arguments in the judicial system.

Another failed strategy in Trump's legal playbook is the use of executive privilege to withhold information.
Trump has sought to shield documents and information from various investigations by asserting executive privilege, a legal concept allowing the president to keep certain communications confidential.

However, courts have repeatedly rejected this tactic, emphasizing that executive privilege is not absolute and must yield to the pursuit of justice.

This refusal to cooperate has raised questions about transparency and accountability.

Trump's penchant for filing defamation lawsuits against critics and opponents has not proven successful.

The former president has initiated legal actions against individuals and media outlets, claiming false statements and damage to his reputation.
However, courts have often ruled in favor of the defendants, citing the importance of free speech and the difficulty of proving actual malice in defamation cases involving public figures.

Trump's legal team's inability to navigate these nuances has resulted in setbacks, further denting his attempts to control the narrative.
Legal experts and pundits have scrutinized these tactics, characterizing them as desperate attempts to maintain political relevance and divert attention from ongoing investigations.

The lack of success in the courtroom has implications not only for Trump's legal battles but also for his political standing. With each dismissal, the public perception of these legal maneuvers as baseless and politically motivated solidifies.

Critics argue that Trump's courtroom strategies underscore a broader issue – a reluctance to adhere to established legal norms and an attempt to undermine the credibility of the judicial system.

The repeated failures in court have implications beyond the cases themselves, contributing to a narrative that Trump's legal endeavors are driven more by political posturing than genuine legal concerns.

As Trump continues to grapple with legal challenges, the ineffectiveness of his chosen courtroom tactics becomes increasingly apparent.

Whether it's the election fraud claims, executive privilege assertions, or defamation lawsuits, the former president finds himself on the losing end of legal battles, prompting questions about the viability of his legal strategies and their impact on the broader political landscape