Former President Donald Trump is reportedly grappling with concerns about the possibility of serving time in prison, complete with the image of himself wearing a prison jumpsuit.
According to a recent report by Rolling Stone on Wednesday, September 20, 2023, Trump has been engaging in discussions with members of his inner circle about the potential outcome of various ongoing legal investigations.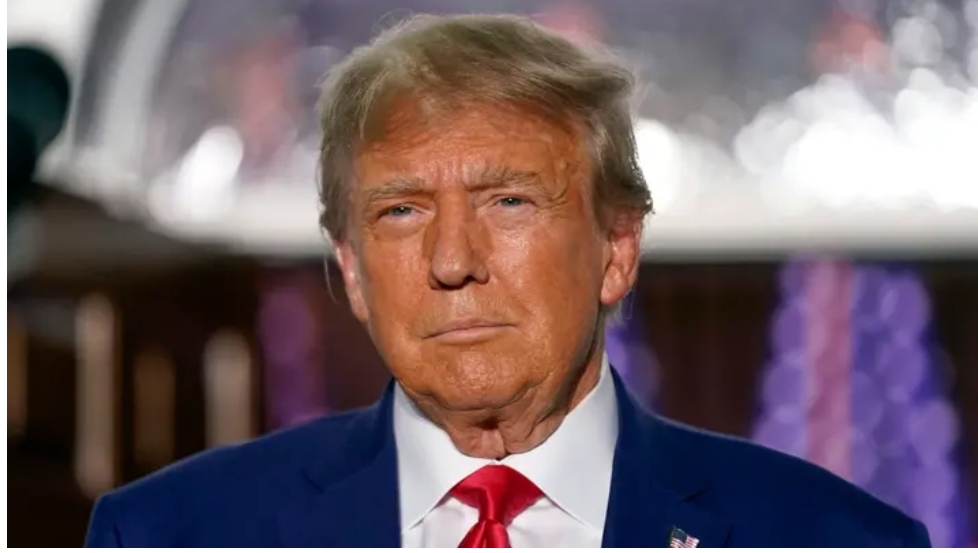 Over the past several months, Trump has been haunted by the prospect of a prison sentence. The possibility of wearing a jumpsuit behind bars has become a real conversation among his closest advisors.

One of the central questions that has troubled the former president is the type of prison he might end up in if convicted.

Trump has openly wondered whether he would be sentenced to a "club fed"-style prison facility, a term commonly used to describe minimum-security prisons known for their relatively comfortable conditions
Prisons like that have historically housed white-collar criminals, a category to which Trump could potentially belong given his background in business.

Trump has also wondered whether he might find himself in a "bad" prison, with harsher living conditions and stricter security protocols. The uncertainty surrounding his potential prison placement is reportedly a source of anxiety for him and those close to him.

The former US President has also asked his close circle about the possibility of an alternative to incarceration.

He has wondered whether there might be a chance of being placed under house arrest instead of serving time behind bars. However, that is highly unlikely to happen if Trump is found guilty.

Another question that has crossed Trump's mind is whether the government would attempt to strip him of Secret Service protection in the event of a conviction.
The loss of this security detail, which has accompanied him throughout his presidency and beyond, would signify a significant change in his post-presidential life.

He has also wondered if it's possible for him to be found guilty of a crime and sent to prison while at the same time being elected as the President of the United States again.

This question is quite complicated from a legal perspective, and it's also not very likely to happen.

As investigations into Trump's business and other matters continue, he's feeling unsure about what might come next.

There are many different possible outcomes, and these could all have a significant impact on how people remember him after after the coming elections.