Former President Donald Trump faces potential hurdles as 'dangerous' witnesses emerge in ongoing investigations and might potentially catch him off guard, according to insights from a seasoned ex-prosecutor.

As reported by the Newsweek on Saturday, November 11, 2023, the unfolding legal scrutiny could unveil new layers in the inquiries, posing significant challenges for Trump and his legal team.
Speaking during an exclusive interview with former federal prosecutor, Rachel Monroe, the spotlight turned to the significance of the emerging witnesses.

Monroe, known for her expertise in high-profile cases, expressed concerns about the weight these individuals might bring to the ongoing investigations involving the former president.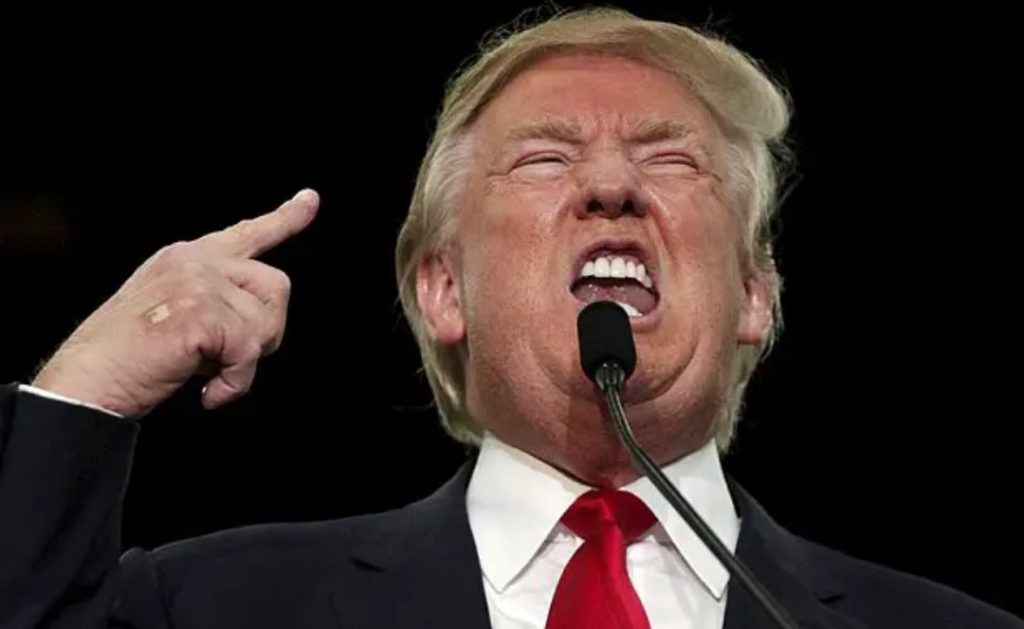 "These witnesses could pose a substantial threat to Trump's legal stance," Monroe stated, emphasizing the potential for their testimony to unveil critical information that could significantly impact the existing inquiries. "Their accounts might fill in gaps and provide a more comprehensive understanding of events under scrutiny," she added
The inquiries include probes into various aspects of Trump's business dealings, financial records, and potential obstruction of justice during his tenure as president.

With recent escalations in legal battles and the expansion of investigative scopes, these emerging witnesses become pivotal in providing a more detailed narrative.

Monroe highlighted the unpredictability and risk such witnesses present, particularly in cases with complex legal dimensions.

Their testimonies might serve as turning points, challenging Trump's legal defense strategies and potentially altering the trajectory of ongoing investigations.

While specifics about these 'dangerous' witnesses remain undisclosed, legal experts speculate they might possess insider knowledge or be directly involved in events under investigation.
Their potential revelations could shake the foundation of Trump's defense, introducing new elements that could be pivotal in the ongoing legal proceedings.

Trump's legal team has remained steadfast in their defense, often dismissing the severity of the inquiries as politically motivated.

However, the emergence of these witnesses introduces an element of surprise, potentially shifting the dynamics of the legal battles.

The former president has consistently denied any wrongdoing and labeled the investigations as partisan attacks, maintaining that he has been unfairly targeted.
The sudden emergence of witnesses with significant information could disrupt this narrative, potentially posing challenges for Trump's defense and altering public perception of the ongoing legal saga.

The developments surrounding these 'dangerous' witnesses underscore the intricate nature of the investigations and the potential twists that may arise, catching Trump and his legal team off guard.

The implications of their testimonies could reverberate through the legal landscape, reshaping the trajectory of the inquiries and potentially altering the narrative surrounding the former president's legal battles.

As these witnesses prepare to step into the legal spotlight, the uncertainty surrounding their revelations poses both a challenge and an opportunity for Trump's legal defense.

How these testimonies unfold and the extent to which they impact the ongoing investigations remain to be seen, but their emergence marks a critical juncture in the legal battles that continue to shadow the former president.