A prominent sociology expert, Dr. Peter Simi of Chapman University, delivered a compelling testimony on Tuesday, October 31, 2023 in a courtroom in Colorado. Dr Peter shed light on former President Donald Trump's shrewd approach to appealing to far-right extremists while preserving plausible deniability among more moderate voters.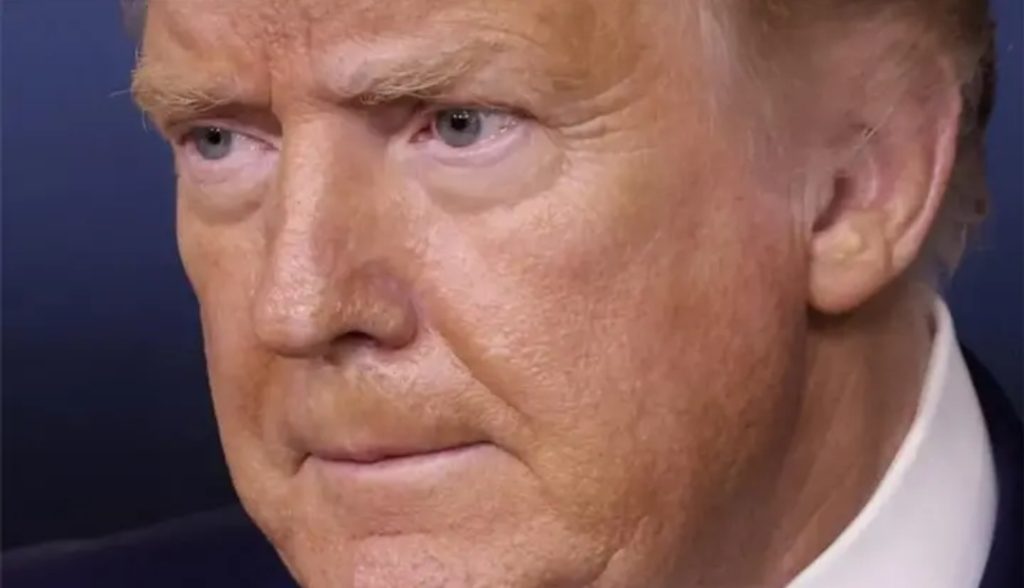 As reported by Raw Story on Tuesday, October 31, 2023, this testimony is part of a trial that aims to determine whether Trump should be disqualified from running for the presidency under the 14th Amendment of the United States Constitution, a consequence of his alleged role in inciting an insurrection
Dr. Simi's testimony began with a striking analysis of Trump's political tactics. He presented clips from Trump's opening speech when he announced his presidential candidacy in 2015.

In that speech, Trump controversially accused Mexican immigrants of being rapists and drug dealers but added a crucial caveat: "And some, I assume, are good people." Dr. Simi argued that this tactic was a clear example of plausible deniability.
Agence France-Presse
e suggested that Trump deliberately used such inflammatory language to cater to far-right extremists, while providing a safety net for more moderate voters with the phrase "some are good people."

This strategy, according to Dr. Simi, was recurrent in Trump's rhetoric. For instance, when Trump commented that there were "very fine people" marching at the white supremacist rally in Charlottesville, Virginia, he simultaneously disavowed any praise for the presence of Nazis.
Remarkably, white supremacist leaders like Richard Spencer, David Duke, and The Daily Stormer's Andrew Anglin all expressed gratitude for Trump's "very fine people" remark, despite the nuanced disclaimer regarding Nazis.
The culmination of this calculated approach, as Dr. Simi outlined, occurred on January 6th, 2021, when extremist groups such as the Proud Boys and the Oath Keepers interpreted Trump's call for a "wild" protest against the 2020 election as an endorsement of a violent takeover of the United States Capitol.

This observation underscored the power and impact of Trump's rhetoric on these extremist factions, who saw his words as a rallying cry for insurrection.

To illustrate the real-world consequences of Trump's messaging, Dr. Simi presented a video featuring Alex Jones. In December 2021, Jones reacted to Trump's tweet, predicting that it would be "the most important call to action since Paul Revere's ride" during the American Revolutionary War.

This statement, according to Dr. Simi, highlighted the profound influence that Trump wielded over influential figures in the far-right, who interpreted his words as a call to action, potentially inciting further unrest.