The 911 audio of a South Dakota Denny's employee calling the police on two Black men who say they were denied service has been released.

Last month, on Aug. 13, truckers Damon Whitfield and Hector Madera made a pit stop at the restaurant's Sioux Falls location to grab a bite to eat — later saying they were discriminated against by staff who refused to serve them and asked them to leave.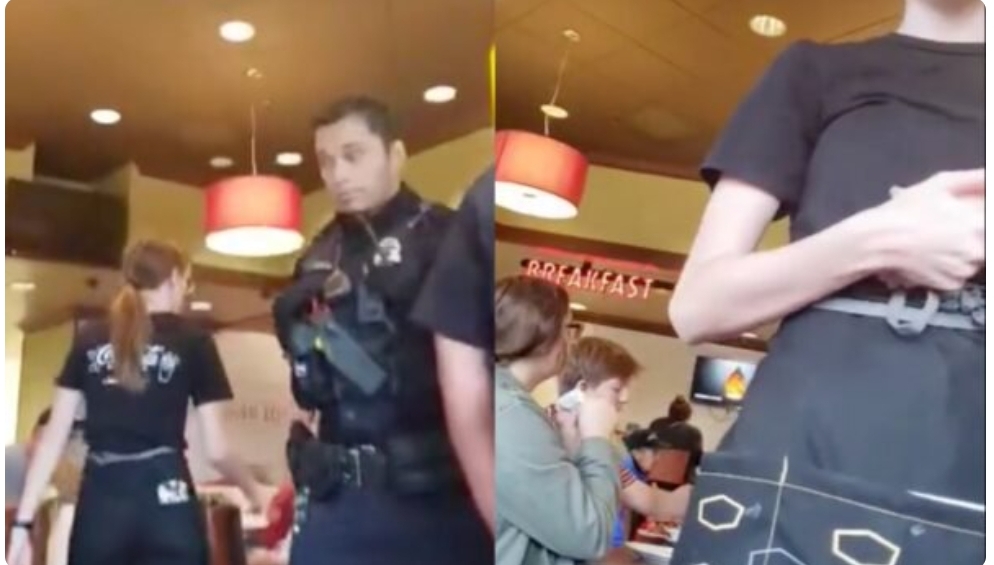 In the newly released 911 call made by Mike Fletcher, the regional manager, the men were painted as "unruly" customers who refused to leave the establishment, according to civil rights attorneys Erica Wilson and Harry Daniels, who represent the men. Fletcher was on his way to the restaurant when he contacted police.
"The team called me, and they said that they are very confrontational and argumentative and refuse to leave the building," he said to the dispatcher, referring to Whitfield and Madera. "Harassing the team [and] following them around the restaurant."

However, a five-minute video of the incident posted on social media shows the two men calmly sitting at a table when a server approached them.
"We have a lot of people here. It would be nice if you guys can leave," the waitress said.

"What did we do?" one of the men asked.

"I have no idea. I'm not in the situation, but she said, like, to make it more calm," the server responded, referring to another waitress. "She said, like, you guys can kindly leave because you do have a lot of people around, or the police will be on the way … 'cause they are."
When the men asked the server why they had to leave, the waitress said, "I don't know." Officers were called to the scene, and the men said they wanted to wait until they arrived to "submit a complaint" and tell their side of the story.
When officers got there, they asked the men to step outside, and they explained what happened.

We're not trying to play the race card, but when you look in there ain't nobody else in there that's Black but us," one man told the officer.

"They're serving everybody else," the other man added.

One of the responding officers apologized to the duo. During a Sept. 5 appearance on "Indisputable with Dr. Rashad Richey," the men opened up about the toll the incident has taken on them and how they want the company to make a public apology.

After the video went viral, Denny's condemned discrimination, adding that the company investigated the incident. According to a statement, CEO Roland Spongberg said the franchise owner terminated the employee whom a second waitress had referenced.

"We're talking about two hard-working men trying to get something to eat before they went back to work just like anyone else," attorney Wilson said in a statement. "Instead, this waitress discriminated against them, humiliated them, and put them in an incredibly dangerous position just because they were Black. No one deserves that."