Former Trump attorney Jenna Ellis has stirred controversy within the MAGA (Make America Great Again) community on X.com by accusing Donald Trump's supporters of being bullies and labeling them as "leftists."

According to an article by Huffpost on Friday, November 17, 2023, the heated exchange unfolded after prominent MAGA figure Laura Loomer criticized Ellis for what she perceived as disloyalty to the former president.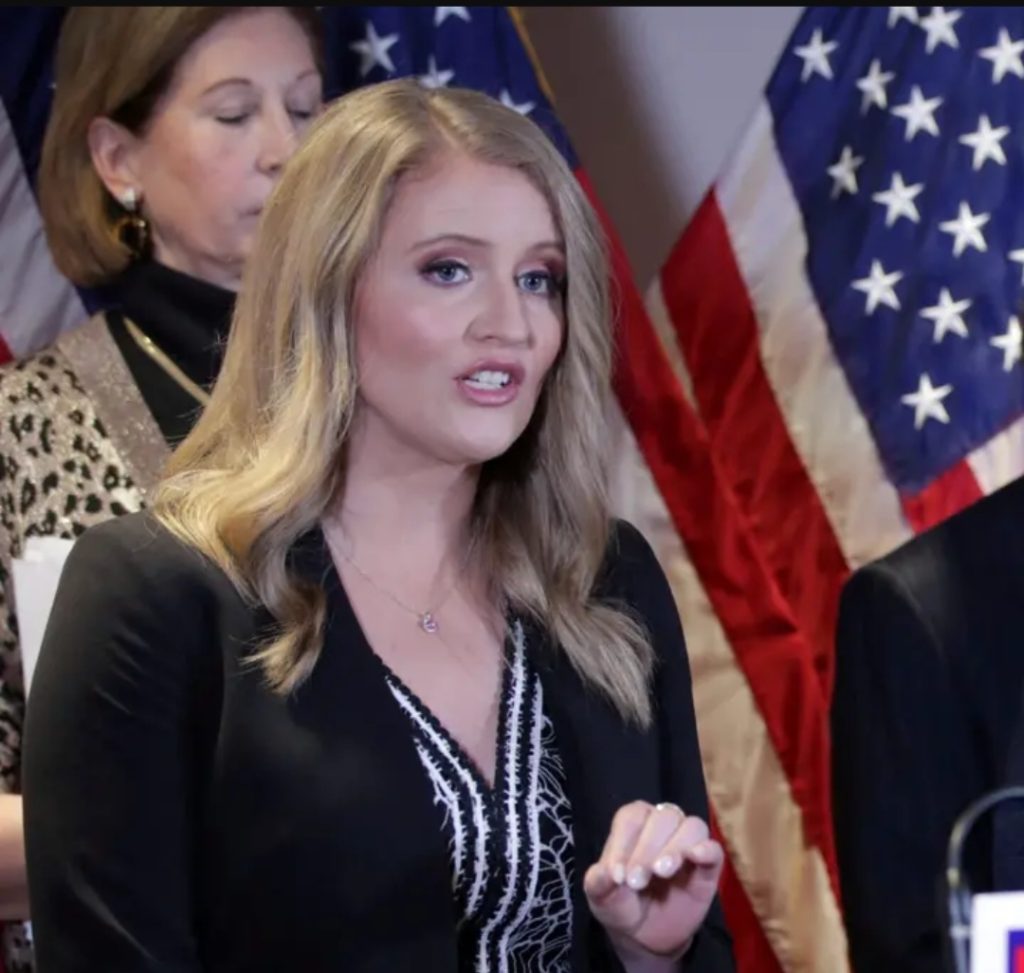 Known for her role in attempting to overturn the 2020 election results, Ellis recently pleaded guilty for her involvement in the effort and is now cooperating with prosecutors in Georgia.
Tensions escalated when a leaked video surfaced, revealing Ellis claiming that Dan Scavino, the then-White House deputy chief of staff, informed her that Trump wouldn't leave office under any circumstances.

This revelation led to accusations of disloyalty from Trump supporters, including Loomer.

In response to the backlash, former Trump attorney Jenna Ellis took to social media to highlight what she sees as problems with Trump that she had previously overlooked, citing his alleged extramarital affair with a p0rn star.
She commented, "Apparently true Christianity is not based on belief in Christ as Lord, but rather belief in Donald Trump as Savior, King, and next President!"

Ellis faced further criticism when she pointed out what she perceived as a lack of concern for the truth within the MAGA community, claiming they only wanted to hear what aligned with their beliefs.

In a bold move, she labeled Trump's followers as "leftists," a term that is particularly contentious within the conservative community.
"MAGA doesn't care about the truth. They just want everyone to say what they want to hear. If you don't, they'll try to bully and intimidate you. They're leftists," Ellis tweeted, adding fuel to an already intense online debate.

Given Ellis's past association with Trump and her defense of his claims of election fraud, her accusations triggered a wave of responses on social media.
Many users pointed out her selective criticism, questioning why she didn't speak out against Trump's actions during his efforts to challenge the peaceful transfer of power.

The unexpected rift between former Trump attorney Jenna Ellis and Trump's supporters highlights the ongoing fractures within the MAGA movement, showcasing how divergent opinions within the community can lead to public spats and accusations of disloyalty.

As the fallout from Ellis's statements continues, it remains to be seen how this controversy will impact her relationship with the broader conservative base