White House Press Secretary Karine Jean-Pierre declined to criticize pro-Palestine activists involved in tearing down posters of Israeli hostages, following the Hamas terrorist attack on October 7.

In response to NBC's Peter Alexander's inquiry, Jean-Pierre refrained from condemning the actions, emphasizing the administration's focus on addressing real, violent protests and threats.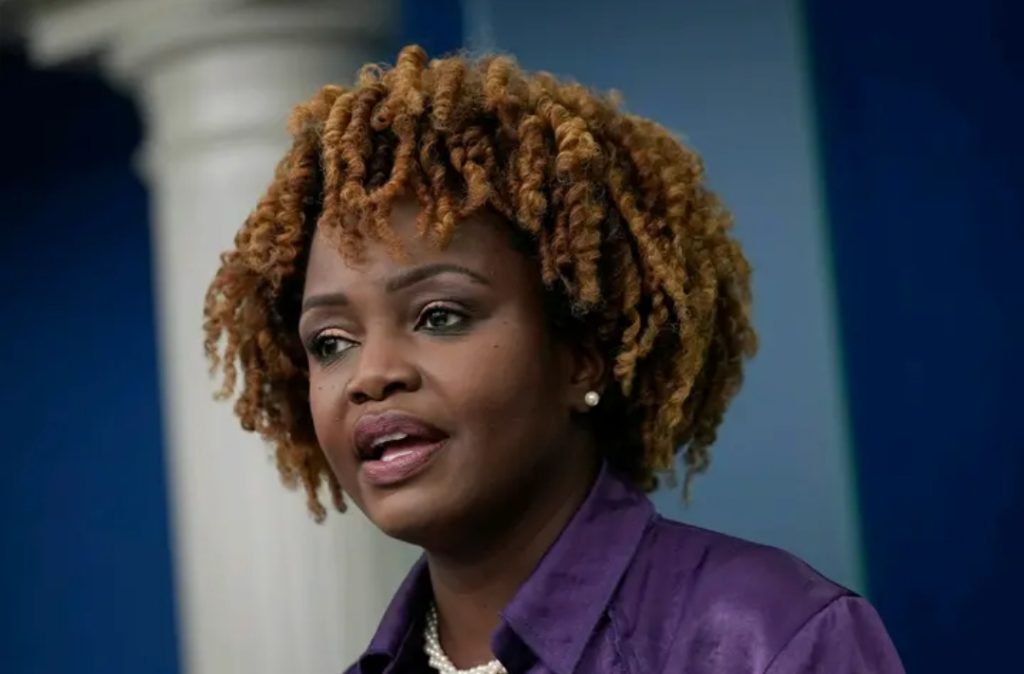 She acknowledged the FBI's heightened tracking of increased threats against Jewish, Arab American, and Muslim communities since October 7.

As reported by the Conservative Brief on Wednesday, November 15, 2023, the press secretary's stance attracted attention when, in a previous briefing, she refused to label anti-Israel protesters on college campuses as "extremists," despite rising concerns about antisemitic rhetoric and violence targeting Jewish students.
Fox News' Peter Doocy questioned Jean-Pierre about President Biden's perspective on the protestors, asking if they were considered extremists.

Jean-Pierre avoided a direct answer, emphasizing the administration's consistent opposition to hate, citing actions taken against anti-Semitism, such as repealing Trump's Muslim ban and establishing an inter-policy committee.
In response to Doocy's query about whether Biden viewed anti-Israel protests as the youth getting involved or a sign of the next generation's direction, Jean-Pierre reiterated the administration's stance against hate in America without providing a direct response.

The exchange underscores the administration's reluctance to categorize anti-Israel protesters as extremists, focusing instead on condemning hate in all forms..
Furthermore, Jean-Pierre's avoidance of labeling anti-Israel protesters as extremists raises questions about the administration's approach to distinguishing between legitimate activism and extremist behavior.

The press secretary emphasized the president's commitment to fighting hate, referencing actions taken against discrimination. However, the reluctance to specifically address the concerns raised by Doocy regarding the safety of Jewish students on college campuses leaves room for interpretation.

The administration's broad condemnation of hate, coupled with the acknowledgment of increased threats since the October 7 attack, highlights the complexity of addressing tensions surrounding the Israeli-Palestinian conflict within the United States.

As these issues persist, the administration faces ongoing scrutiny over its stance on the actions of pro-Palestine activists and their impact on various communities.