In a recent press briefing, White House Press Secretary Karine Jean-Pierre vehemently responded to questions about the possibility of an impeachment inquiry into President Joe Biden.

House Speaker Kevin McCarthy's comments had stirred the media, suggesting that an investigation into the president and his family was nearing the threshold of an impeachment inquiry.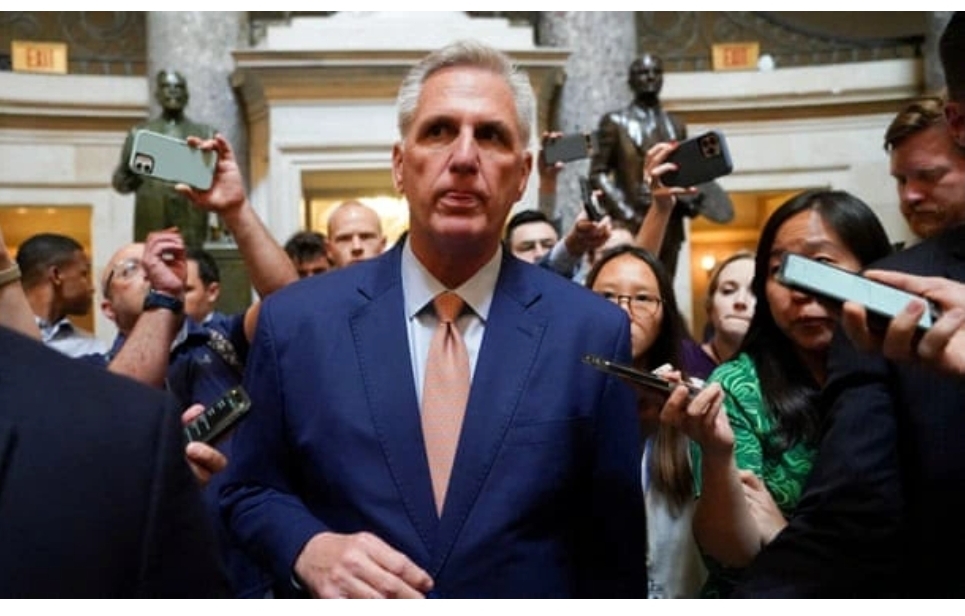 Jean-Pierre's reactions reported from the hill on Thursday, August 31, 2023 during the briefing showcased the administration's focus on its agenda and bipartisan efforts.

When CNN White House correspondent Kevin Liptak inquired about McCarthy's statements and their potential impact on cooperation with the House, Jean-Pierre refrained from engaging in hypotheticals.
She highlighted President Biden's commitment to addressing the priorities of American families, including mental health care expansion and commemorating historic events like the Emmett Till monument unveiling.

Jean-Pierre emphasized that despite the rhetoric around impeachment, President Biden's focus remained on bipartisan cooperation and progressing his Unity Agenda.
She highlighted key legislative achievements, including the Bipartisan Infrastructure Law, the CHIPS and Science Act, and the PACT Act for veterans.
This, she argued, demonstrated the administration's commitment to working collaboratively with lawmakers from both sides of the aisle.

As the press briefing continued, Jean-Pierre's patience wore thin when reporter Fred Lucas of the Daily Signal posed a similar question about mounting evidence for an impeachment inquiry.

Jean-Pierre interrupted Lucas multiple times, expressing her frustration at addressing the same topic again.
She firmly reiterated that she had previously addressed this matter on multiple occasions and had nothing further to add.
In this intense exchange, Jean-Pierre's responses underscored the administration's stance that while discussions about impeachment were ongoing, their primary concern remained advancing the President's agenda and fostering bipartisan legislative achievements.

By reiterating President Biden's accomplishments and the administration's commitment to working across the aisle, Jean-Pierre aimed to steer the conversation away from speculation and towards concrete actions and policy goals.

The press briefing revealed the White House's determination to remain focused on its legislative agenda and priorities despite ongoing speculations regarding a potential impeachment inquiry.

Jean-Pierre's responses, while assertive, reiterated the administration's commitment to working with Congress in a bipartisan manner and highlighting their achievements in various policy areas.

The exchange demonstrated the delicate balance between addressing media inquiries and emphasizing the President's core objectives.

As the political landscape continues to evolve, the administration's ability to maintain its agenda amidst external pressures will be a key factor in shaping its legacy.