President Joe Biden's response to the Israel-Hamas war is raising alarms, potentially crossing a "red line" for critical voter groups crucial for his re-election bid as reported by Newsweek on Friday, November 17.

The administration's stance on the conflict is notably affecting key Democratic constituencies, including progressives, young Americans, and voters of color, who increasingly view Biden as overly pro-Israel.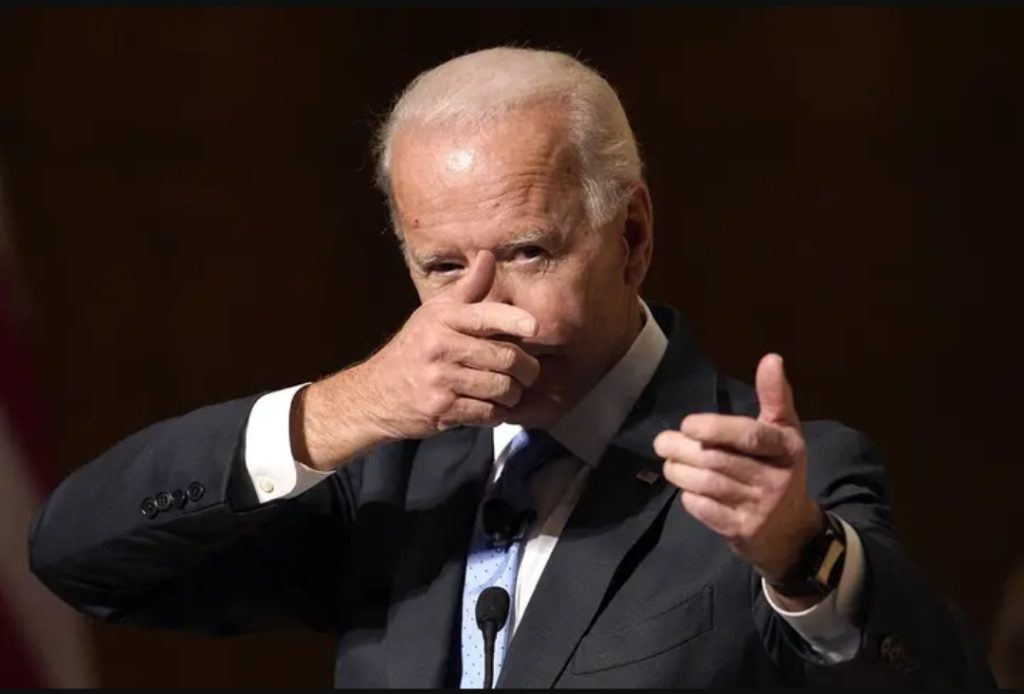 While foreign policy traditionally takes a backseat in presidential elections, a growing number of Americans are expressing reluctance to support a potential second term for Biden due to his reluctance to call for a cease-fire in the Middle East.

Popular online news show host Ana Kasparian, with 5.65 million subscribers, firmly stated, "I will not be voting for Joe Biden under any circumstance." Kasparian, representing Armenian-Americans, criticized Biden for what she perceives as a lack of action against the "ethnic cleansing and genocide of Palestinians in the Gaza Strip."
Kasparian clarified that she supports the alliance between the U.S. and Israel but opposes what she sees as Biden allowing a double standard and the erosion of international law in Israel's favor.

This sentiment is echoed by others, including activist Bree Newsome and left-wing commentator Hasan Piker, who expressed their unwillingness to support the Democratic Party in the next election if a cease-fire is not called.
A Reuters poll released on Tuesday indicated that 68 percent of Americans support the idea of a cease-fire, with a significant majority among Democrats and even some Republicans agreeing.

Usamah Andrabi, communications director of the Justice Democrats, expressed frustration, stating, "It is maddening to see a president, the White House, and the Democratic Party act so out of step with a majority of voters." He emphasized that Biden's alignment with the Israeli government is a miscalculation that could cost him support in the upcoming election.
Shibley Telhami, a senior fellow at the Brookings Institute, highlighted a significant shift in attitudes, especially among young Democrats under 35, with three-quarters considering Biden too pro-Israel. This sentiment could prove problematic for Biden, as young voters played a crucial role in his 2020 victory.

The University of Maryland Critical Issues Poll indicated declining support for Israel, particularly among young Democrats, following the initial Hamas attack in October. Telhami noted that over 20 percent of young Democrats expressed being less likely to vote for Biden.

This shift in sentiment is posing challenges for Biden's re-election campaign, especially in crucial states like Michigan, with a sizable Arab and Muslim community. Reports suggest that Biden's handling of the Israel-Hamas conflict has caused disapproval among these communities, potentially jeopardizing his chances in a state that played a pivotal role in his 2020 victory.

As Biden grapples with declining approval ratings and challenges from within his own party, the Israel-Hamas conflict has emerged as a pivotal issue that could significantly impact the electoral landscape in the upcoming election cycle.