Former US President Donald Trump and President Joe Biden. Getty Images.

Former US President Donald Trump has launched a barrage of criticism against President Joe Biden.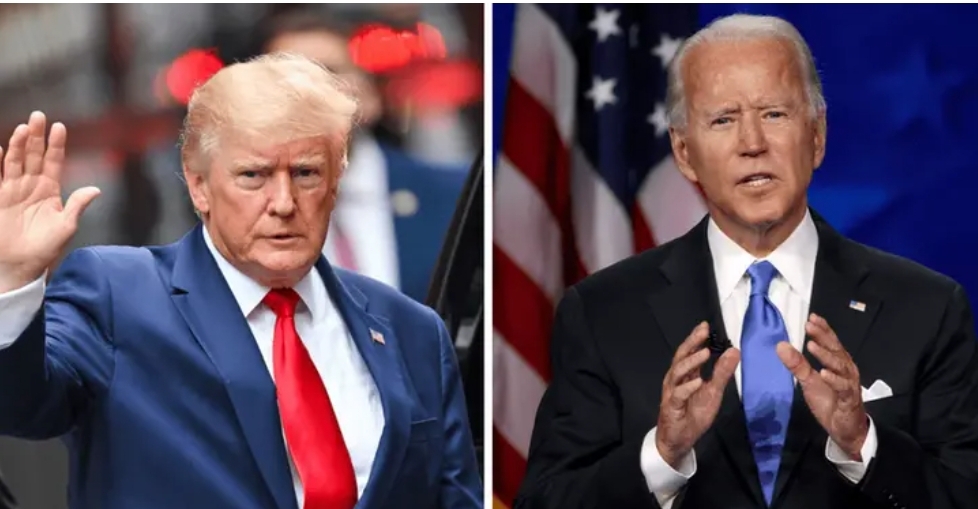 Even going so far as to predict that Biden's policies could push the nation to the brink of World War III.

Trump's fiery comments have ignited a fresh wave of political turmoil, further complicating an already charged atmosphere and an array of mounting legal challenges that appear to be far from reaching a resolution.


According to the Inquisitr publication of Thursday, August 31, 2023, Trump did not mince his words when he referred to Biden as a "mental catastrophe. Using strong language, he accused Biden of being a "stark raving lunatic" whose policies, especially in relation to environmental issues and border control, posed serious threats to the country.

Trump also took aim at the Department of Justice (DOJ) and the Federal Bureau of Investigation (FBI), suggesting that they were being mismanaged under the current administration.
Perhaps the most alarming aspect of Trump's statement was his dire prediction that Biden's decisions could pave the way for a catastrophic global crisis, potentially leading the United States into World War III.

He expressed his concerns that the country's stance on arms control and international relations might inadvertently escalate tensions to an uncontrollable level. Trump warned, "The US will end up in WW III because of this man for no reason whatsoever."


This sharp condemnation from a former president against a sitting president is an unusual and remarkable development in the American political landscape.

It underscores the intense polarisation and bitter divisiveness that continue to define the nation's discourse.

Trump's remarks are likely to further fuel the already fierce debates between supporters of the two leaders, exacerbating the deep-seated political divisions that have plagued the country for years.
The timing of Trump's criticism is also noteworthy, as it comes amidst a backdrop of escalating challenges for the Biden administration.

From domestic concerns such as the ongoing pandemic response and economic recovery to foreign policy issues, including tensions with adversaries and allies alike, President Biden faces a myriad of complex problems that demand deft handling.

As the nation grapples with Trump's scathing critique, it remains to be seen how his comments will impact the public's perception of the Biden administration and its policies.

The prediction of a potential World War III, while extreme, highlights the gravity of the accusations being levelled.

In the coming days, Americans and the international community will closely watch how President Biden and his team respond to this unprecedented attack from his predecessor.


Donald Trump's recent criticism of President Joe Biden has sent shockwaves through the political landscape, with the former president's prediction of a potential World War III adding a deeply unsettling dimension to the ongoing debates and challenges facing the United States.

As the nation navigates this tumultuous terrain, the world watches intently to see how these developments will shape the course of American leadership and global stability.