Former President Donald Trump has once again criticized President Joe Biden, accusing him of having no clue about what is happening around the world.

Taking to social media on Monday, October 16, Trump alleged that Biden has been focusing on attacking his political opponents, in this case, Trump, while reportedly neglecting crucial situations in the country.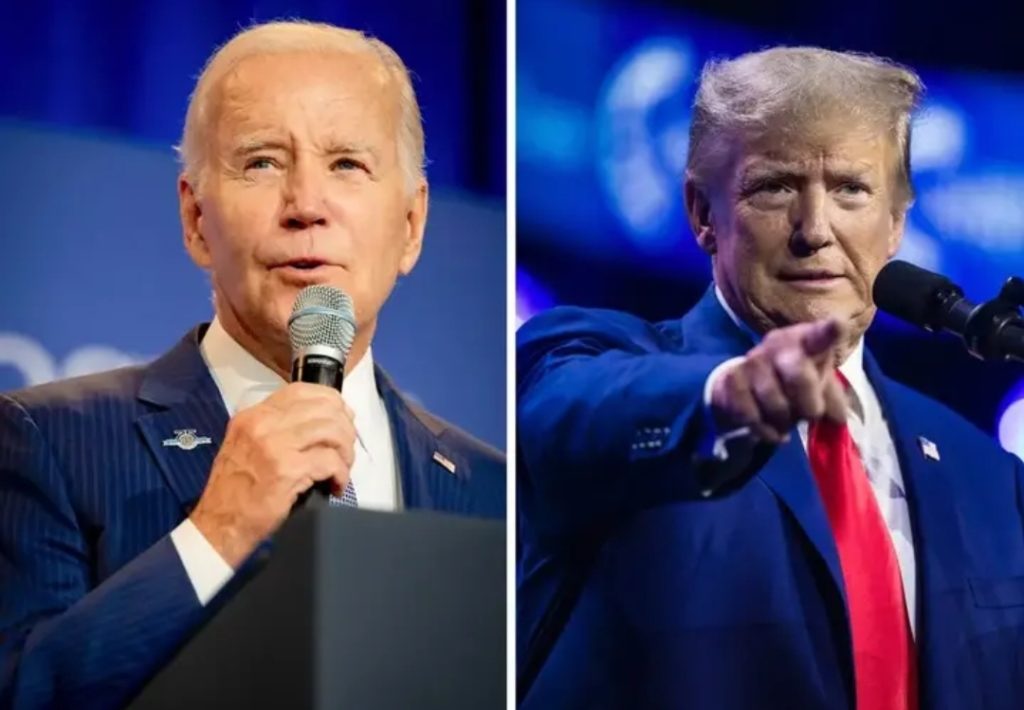 According to Trump, countries like Iran are actively and rapidly building large-scale weapons, including deadly nuclear weapons. However, President Joe Biden is doing little or nothing to ensure Iran does not become a danger to the United States.
"Biden, who doesn't have a clue, is dithering around and illegally attacking his political opponent, ME, and is always trying to blame everyone else for the MANY, MANY, MANY mistakes he has made. IRAN IS RAPIDLY BUILDING A LARGE SCALE ARSENAL OF NUCLEAR WEAPONS," read Trump's allegation on social media.


The leading GOP presidential candidate went further and alleged that in the coming days, Iran will cease any negotiations with the United States, put Joe Biden under siege, and force him to comply with everything the Islamic country has been wishing for many years.

Trump made a scary prediction, alleging that Joe Biden will be forced to go on his knees and beg Iran for mercy if Iran obtains powerful nuclear weapons.
"Once they have them, which will be soon, all negotiations STOP. That's when our incompetent President will drop to his knees and beg IRAN for mercy.

"Please, Please, Please, Mr. Ayatollah, SIR, I will give you everything, I will do anything you demand. Don't hurt us!" Trump alleged
According to Trump, Iran is now a wealthy country with the potential to cause massive destruction worldwide because they were financially enabled by Joe Biden's administration.

He believes Iran wanted to be directly involved in the recent terror attack on Israel by Hamas. Trump has since urged Joe Biden not to allow Iran to possess any nuclear weapons of mass destruction.

"BIDEN HAS MADE THEM RICH AND HAS NO IDEA WHAT TO DO. They initiated the attack on Israel and desperately sought to become openly involved. "Death to Israel," they chant. DON'T LET IRAN HAVE NUCLEAR WEAPONS," added Trump.

It should be noted that Biden's administration informed Americans that there was no clear or direct indication that Iran was the mastermind behind the attack on Israel.