According to a report by Benzinga on Sunday, October 15, 2023, President Biden's 2024 re-election campaign is celebrating a significant financial milestone, surpassing the entire Republican field and doubling the fundraising efforts of former President Donald Trump.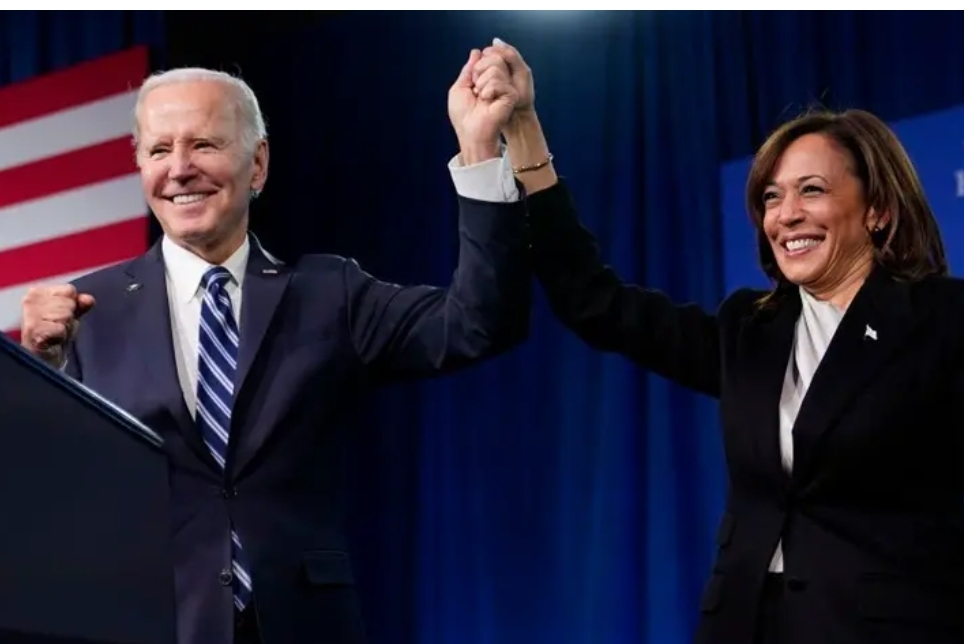 In a press release aptly titled "Biden-Harris Team Gathers a Bigger Campaign Fund Than the Entire MAGA Field Combined," the campaign proudly announced that it had raised more than $71 million in the third quarter of 2023.


This remarkable figure is on par with their second-quarter haul, signaling sustained enthusiasm and support for the President and Vice President.

Perhaps even more impressive is the revelation that the Biden-Harris campaign has accumulated nearly $91 million in cash on hand, a historic achievement.

This sum represents the highest total ever amassed by a Democratic candidate at this stage of an election cycle.
The Biden campaign's impressive Q3 fundraising total not only surpasses any other Democratic candidate but also leaves the Republican field in the dust.

In fact, it's widely expected that their cash-on-hand balance will exceed the cumulative resources of the entire GOP lineup.

The implications of this financial supremacy are profound and far-reaching.

What's particularly striking about this accomplishment is the doubling of former President Donald Trump's fundraising efforts.

The initial Federal Election Commission (FEC) report for the 2024 campaign reveals that the Biden campaign's second-quarter earnings of $72 million and a cash balance of $77 million outperformed Trump's fundraising by more than twice the amount.
The Biden campaign's financial strength speaks to the ongoing support and enthusiasm within the Democratic base.

As the President and Vice President gear up for their reelection campaign, the financial resources at their disposal offer a competitive edge that extends well beyond mere numbers.

Campaigns can utilize these funds for various purposes, including advertising, ground operations, and outreach efforts to voters.

The financial gap between Biden's campaign and the Republican field is a topic of discussion within political circles.

It raises questions about the future of Republican fundraising, particularly as the party navigates internal dynamics and identifies its strongest contender for the 2024 presidential election.

The impressive war chest amassed by the Biden campaign suggests that the road to the White House won't be an easy one for any Republican challenger.

The Biden-Harris team's fundraising accomplishments also serve as a testament to the evolving system of political campaigns.

Digital fundraising and grassroots mobilization have played pivotal roles in their success, enabling them to engage supporters across the country.

The ability to harness this support and convert it into financial resources is a key strength of modern political campaigns.