President Joe Biden has faced criticism on for drawing an analogy between a minor fire incident at his home and the devastating wildfires in Hawaii and Hurricane Idalia striking Florida.

Critics accused the President of seemingly making the tragedy about himself and embellishing the extent of damage his residence incurred.


While addressing the ongoing wildfire recovery efforts in Maui, Biden had shared a personal experience of how fire ravaged his kitchen in his Delaware home about two decades ago.

"It's going to be frustrating as a devil for people who say, 'why can't I go back, the storm's over.' It's really tough. Really, really tough," Biden said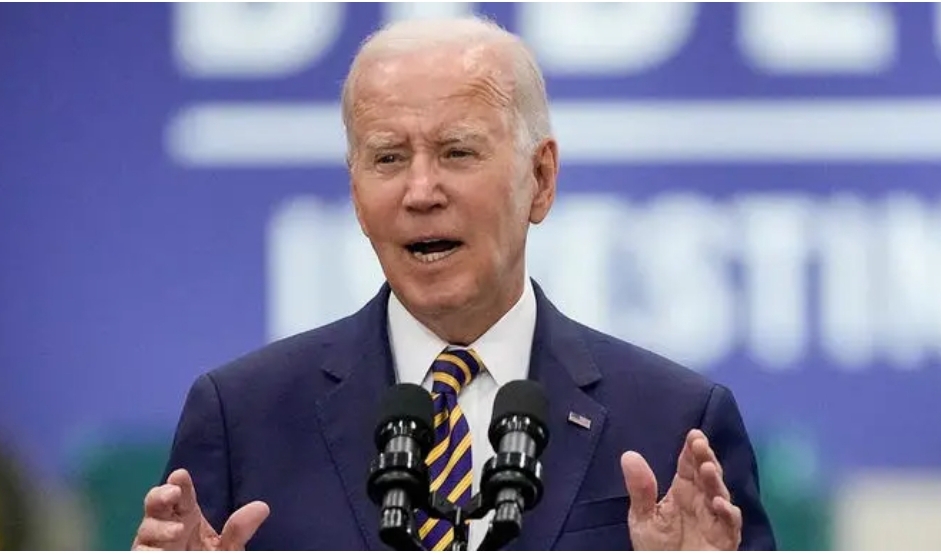 "I didn't have anything like that, but when lightning struck my house, he had to be out of that house for about seven months for repairs, because so much damage was done to the house and half the house almost collapsed, you know."
The President's choice of words immediately ignited a storm of controversy on social media platforms, where users slammed him for seemingly making light of the catastrophic events occurring in Hawaii and Florida.


Many accused him of trying to draw an inappropriate comparison between a minor domestic incident and the colossal natural disasters that have left hundreds of people dead and thousands homeless.

Critics, including fact-checkers and ordinary citizens alike, swiftly responded by pointing out the stark disparities between the President's kitchen fire and the actual devastation witnessed in Hawaii.

They emphasized that the fire at the President's residence did not extend beyond the kitchen, and first responders quickly extinguished it.

This, they argued, was a far cry from the historic wildfires in Hawaii that have claimed over a hundred lives and razed entire communities to the ground.
"You gotta be kidding me," GOP Rapid Response Director Jake Schneider reacted to Biden's anecdote, Fox News reported on Thursday August 31, 2023.

"Oh my gosh he did it again. Days of terrible coverage for comparing almost losing his car to a wildfire that killed over a hundred people with hundreds still missing… and he just did it again," GOP comms person Matt Whitlock reacted.

In addition to social media backlash, several political commentators and experts joined the conversation.

They emphasized the importance of presidential rhetoric in times of crisis and the need for leaders to convey empathy and understanding rather than inadvertently downplaying the gravity of large-scale disasters.

"Joe Biden is lying about his kitchen fire… again," Senator Ted Cruz's former comms person Steve Guest said.


A screenshot of an article he shared from an undisclosed source stated, "Lightning struck the home of Sen. Joseph Biden, starting a small fire that was contained to the kitchen.

"Firefighters arrived to find heavy smoke coming from the house, but were able to keep the flames from spreading beyond the kitchen."

Nevertheless, the controversy over President Biden's remarks continues to simmer on social media, reflecting the heightened sensitivity surrounding disaster response and presidential communication in the digital age