Georgia Governor Brian Kemp, despite his longstanding feud with former President Donald Trump, has made it clear that he would support Trump if he secures the GOP nomination for the 2024 presidential election as reported by Newsweek on Saturday, September 23.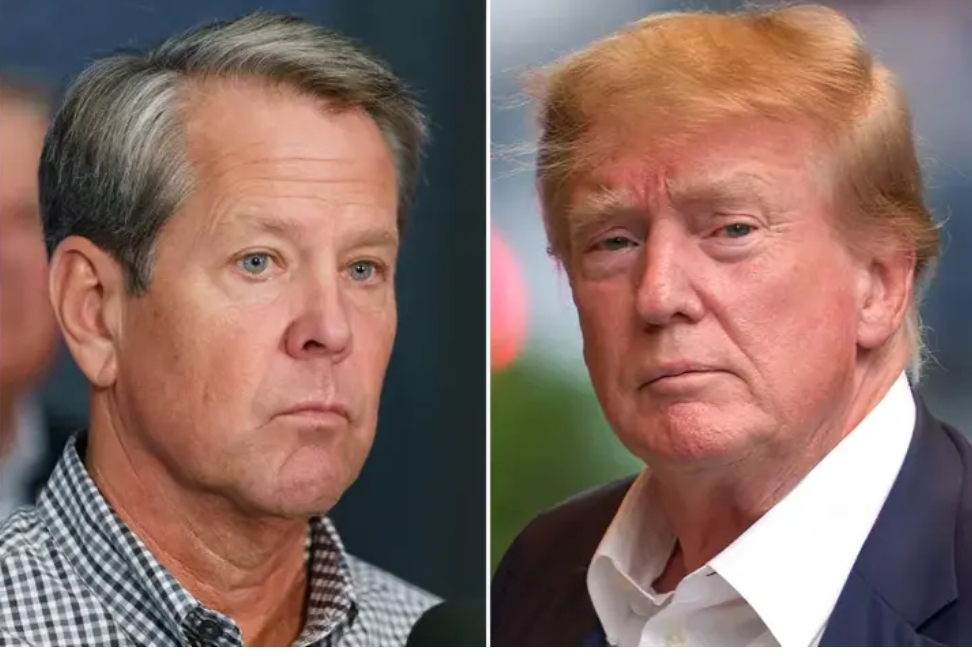 During an exclusive interview with The Atlanta Journal-Constitution, Kemp discussed various political issues, including his views on Trump, the possibility of a government shutdown, and immigration policies.

The rift between Kemp and Trump stems from the aftermath of the 2020 presidential election when Kemp refused to overturn the election results in Georgia, a decision that put him at odds with the then-president.

Additionally, Kemp testified under subpoena in the investigation led by Fulton County District Attorney Fani Willis, which eventually resulted in criminal charges against Trump and several co-defendants, although Trump pleaded not guilty in the case.

Despite these tensions and their public disputes, Kemp remains willing to back Trump if he becomes the GOP nominee for the 2024 election.
He justified his stance by stating that, in his view, Trump would still be a preferable option to President Joe Biden
Kemp emphasized that his decision was not about cowardice but rather about pursuing victory and reversing what he described as "ridiculous, obscene positions" taken by the Biden administration that, in his opinion, were detrimental to the country.

Kemp's declaration of support for Trump sparked a mixed reaction on social media platforms like X (formerly Twitter).

Some users criticized Kemp for his willingness to endorse Trump, with one user, Nila Vehar, accusing him of "willing to destroy our country by backing dangerous Trump."
Another user, known as Island Girl, characterized Kemp as "a real profile in cowardice and hypocrisy," expressing disapproval of supporting someone who they believed had tried to overthrow the government and steal classified documents.

However, there were also voices of support for Kemp's decision. User Howard defended the governor's stance, arguing that sometimes, in politics, it's necessary to choose the "lesser of two evils."

Howard indicated that despite his personal support for another candidate, he would vote for Trump if he became the GOP nominee.

During the interview with The Atlanta Journal-Constitution, Kemp shared his belief that Trump had a good chance of winning Georgia in the upcoming election.

Nonetheless, he cautioned against Trump's continuous claims that the 2020 election was stolen, suggesting that such rhetoric could hurt his chances.

Kemp further highlighted the importance of unity within the Republican Party, emphasizing that Trump should avoid attacking fellow Republicans who may not align with him on every issue.

Governor Brian Kemp's commitment to supporting Donald Trump, despite their ongoing feud, underscores the complex dynamics within the Republican Party as it looks ahead to the 2024 presidential election.

While Kemp's decision has drawn both criticism and support, it reflects his perspective that Trump represents a more favorable choice compared to President Joe Biden.