Former President Donald Trump took to social media on Tuesday, November 21, 2023, to comment on the upcoming 2024 presidential election.

In his post on Truth Social, Trump claimed that if he is not going to win the coming election, the country would experience "war, poverty, and weakness" under President Joe Biden.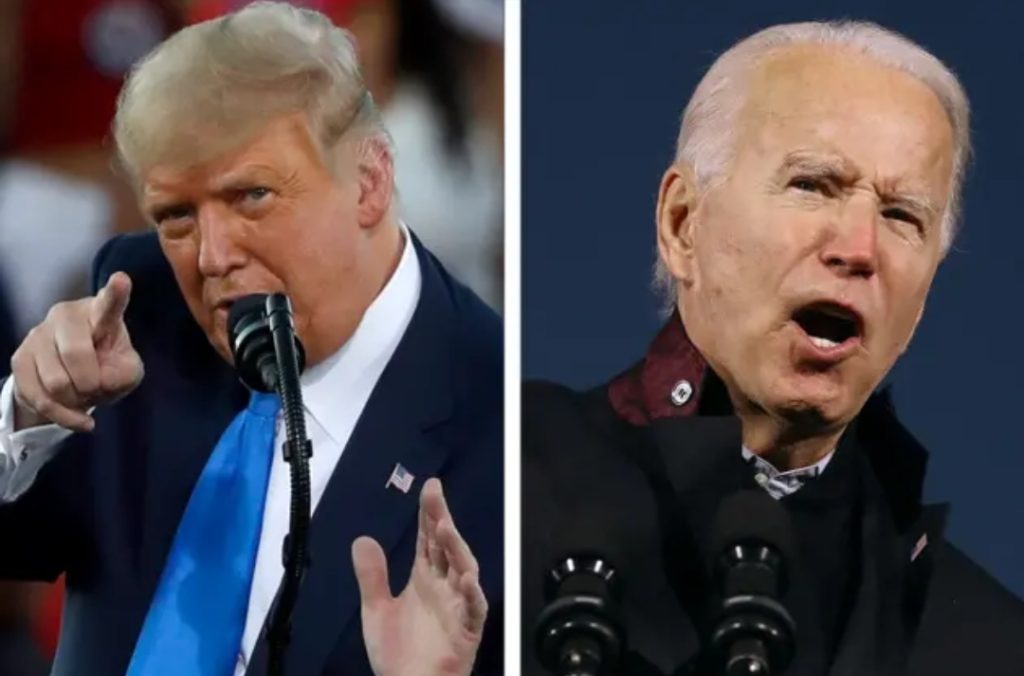 However, if he were to win, Trump stated there would be "peace, prosperity, and strength."

In the 450-word social media post, Trump explicitly warned American voters that the stakes in the 2024 election "could not be higher.".
He depicted an apocalyptic scenario if Biden were to win re-election, alleging there would be unchecked military conflicts, economic decline, and loss of global standing.

"If Sleepy Joe and the Radical Left Democrats get their way, America will be a nation in decline," Trump wrote.
"They have already overseen falling wages, rising inflation, embarrassing retreats overseas, and rampant lawlessness in our cities. Four more years of Biden would be a complete and utter disaster."

The former president then went on to boast of his own accomplishments while in office from 2017-2021.

"Under my administration, we achieved the lowest unemployment rates in history, the strongest economy ever, complete energy independence, and restored law and order to our streets," Trump claimed.

He then warned that "Biden and the Democrats want to raise your taxes, defund our police, and appease Socialist dictators.".
Trump closed the post by asserting that Americans need to re-elect him in 2024 to "keep America Great."
The social media post marks Trump's latest effort to portray Biden and the Democrats as conducting a campaign of national destruction while inflating his own record.

It remains to be seen how voters will assess these contrasting messages when they head to the polls on November 5th, 2024.

But Trump is clearly trying to raise the stakes as high as possible, alleging nothing short of the survival of American greatness hangs in the balance.