In Kissimmee, Florida, former President Donald Trump made a striking statement that has left many pondering its validity: "I will restore peace through strength, and yes, I am the only one that will prevent World War III because we are very close to World War III."


As reported by USA TODAY on Sunday, November 12, 2023, setting aside the political nuances, the notion of an impending World War III warrants consideration. The world is currently facing an unprecedented era of geopolitical tensions and conflict, and the implications of such turmoil have far-reaching consequences.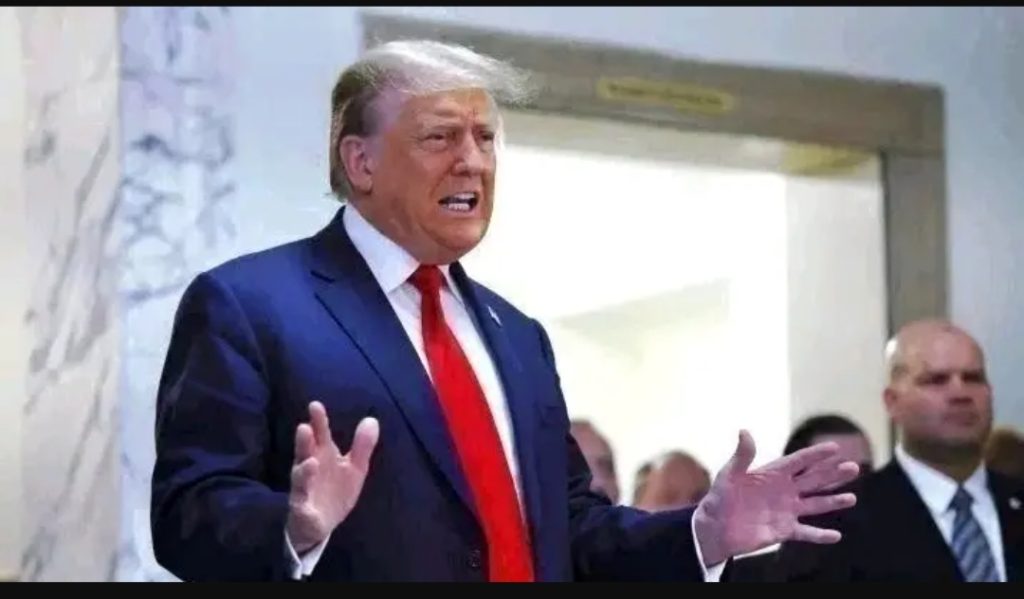 The geopolitical landscape is marked by a disconcerting number of conflicts. The Council on Foreign Relations' Global Conflict Tracker identifies over 25 ongoing conflicts worldwide. These range from the brutal civil wars in Sudan and Yemen to the perilous standoff between China and Taiwan.

The world, it seems, is at war, and this is a fact that most Americans have been fortunate enough to be somewhat shielded from, owing to the safety and privilege that living in the United States provides.
However, the similarities between today's geopolitical alliances and the alliances leading to World War I and World War II cannot be ignored. On one side, we have the United States, its NATO allies, and democracies like Japan, South Korea, and Israel.

On the other side, we see China and Russia, joined by Iran and its proxy terrorist organizations. This ideological divide presents a significant global rift, reminiscent of the past conflicts that evolved into devastating world wars.
The recent eruption of another conflict, this time between Israel and Hamas, only escalates the danger of broader conflict. The United States has responded by moving carrier strike forces and deploying thousands of military personnel to the region.

In this context, Iran plays a pivotal role, as its support for terrorist groups poses a critical challenge. Israel's aggression forces Iran to make a crucial decision: to support attacks on Israel from afar or to rally its regional allies against Israel, potentially drawing the United States into the conflict.
This complex web of alliances and conflicts underscores the crucial role that the United States and its allies play in preventing major global conflicts through deterrence and diplomacy. However, this vital role is at risk due to the current state of the United States – divided, distracted, and destabilized.

The domestic situation in the United States is equally significant. With the upcoming presidential election, concerns are rising about whether the losing side will accept the democratic process's results, which could further erode trust in institutions.

A divided and distrustful America is ill-equipped to provide effective deterrence or diplomacy on the global stage.As the risks of conflict rise, unity and trust are vital. We must address the domestic chaos to effectively deal with the global dangers.

To navigate the complexities of the world's geopolitical situation, the United States must be a sober and rational force, capable of making informed decisions and avoiding both the rush to war and the rush to appeasement. The consequences of failing to do so could be dire, leading to potential chaos on a global scale