In a tragic turn of events, yet another inmate has lost his life within the walls of Atlanta's notorious Fulton County Jail. The Fulton County Sheriff's Office reported the incident on a solemn Wednesday.


This marks the tenth inmate death at the facility this year alone, raising serious concerns about the safety and conditions within the jail.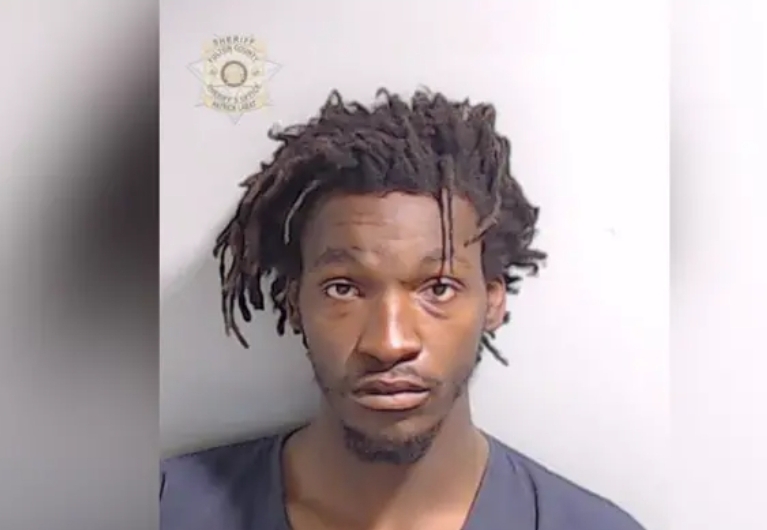 The latest victim, Shawndre Delmore, aged 24, was discovered unresponsive in his cell on August 31st. Following desperate efforts by jail staff to revive him, he was rushed to Grady Memorial Hospital. Despite their life-saving attempts, Shawndre Delmore passed away on a somber Sunday at the hospital.

Delmore had been arrested by the Atlanta Police Department in April, charged with burglary in the second degree and willful obstruction of a law enforcement officer, as per information from the sheriff's office. He was being held on a $2,500 bond related to the burglary charge
It is worth noting that the Fulton County Jail had recently gained notoriety as the place where former President Donald Trump and 18 other individuals surrendered in the preceding month. They faced charges stemming from a sweeping racketeering indictment, alleging their involvement in efforts to overturn the results of the 2020 presidential election in Georgia.


The gravity of the situation has drawn the attention of the U.S. Department of Justice, which announced a civil investigation into the Fulton County, Georgia, jail system back in July. This decision came in the wake of a series of disturbing reports detailing inmate abuse and neglect. One notable incident involved the death of LaShawn Thompson on September 13, 2022. Thompson's family claimed he was subjected to horrifying conditions, being "eaten alive by insects and bed bugs" during his time in the jail.
An independent autopsy report, obtained by ABC News, revealed that Thompson's death was attributed to "dehydration, malnutrition, severe body insect infestation," in addition to "untreated decompensated schizophrenia."
Tragically, several other inmates have met their untimely demise within the jail this year. Samuel Lawrence, aged 34, was found unresponsive in his cell during dinner rounds on August 26th, leading to his subsequent death at Grady Memorial Hospital.

In a separate incident on August 31st, an inmate lost their life following a stabbing within the facility, as reported by the sheriff's office in a previous press release.


More recently, Dayvion Blake, aged 23, passed away on a somber Thursday after he and three other inmates sustained stab wounds. All of them were rushed to Grady Memorial Hospital, but the outcome was tragically fatal.

The list of unfortunate incidents within the Fulton County Jail continues with the case of Christopher Smith, aged 34, who died inside the jail last month. Smith had been awaiting trial for nearly four long years. In another grim discovery, an inmate within the mental health unit was found lifeless in October, their wrists and ankles bound, according to Atlanta ABC affiliate WSB
Adding to this grim picture are cases of inmates who couldn't afford bail, meeting their end while incarcerated. Alexander Hawkins, aged 66, was pronounced dead just last month. He was discovered unresponsive in a medical unit cell while awaiting trial, held on a $5,000 bond for a shoplifting charge.

These tragic incidents raise serious questions about the safety, conditions, and oversight within the Fulton County Jail, prompting concerns that demand thorough investigation and remediation.