In response to recent polling indicating a surge in support for Donald Trump in a potential 2024 presidential match-up against President Joe Biden, the former leader of the Republican National Committee (RNC), Michael Steele, has raised serious concerns, labeling Trump a "clear and present danger" to the country.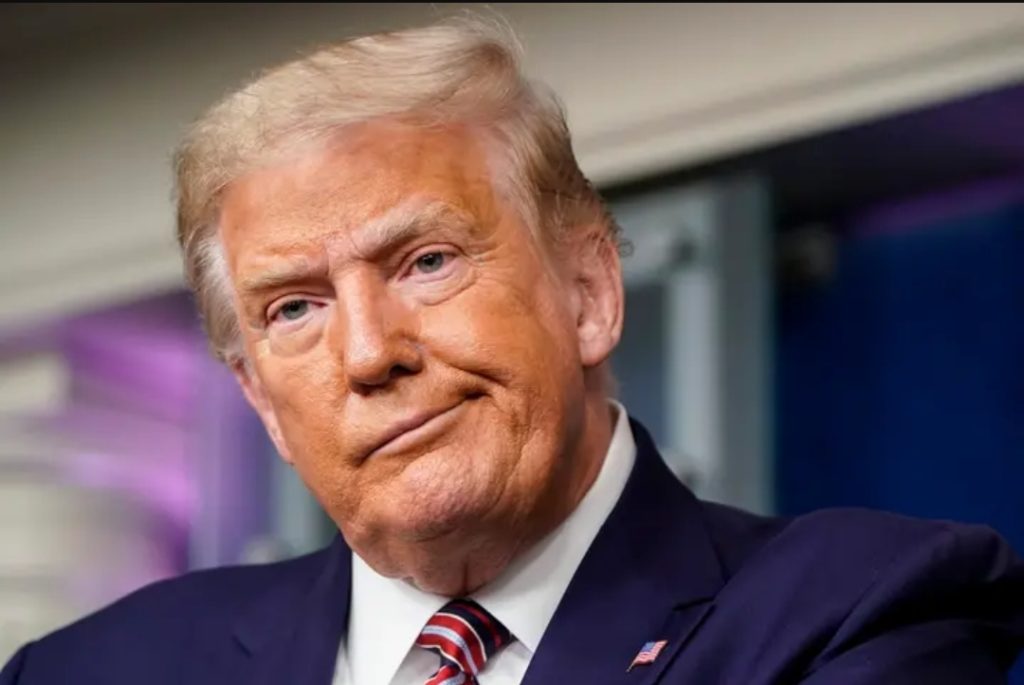 The startling poll results, which show Trump leading in five out of the six battleground states, have ignited a sense of urgency and alarm among critics who fear the implications of a Trump comeback as reported by Raw Story on Sunday, November 12, 2023.

Steele, speaking out about the new polling data, expressed his dismay at the prospect of Trump returning to the presidency.

"The fact that Donald Trump in polling is beating Joe Biden in five out of the six battleground states is mind-numbingly painful to believe because it says to me that you value the country and its constitution far less than you value your own self-gratification," he asserted.

The former RNC head emphasized the gravity of the situation, asserting that Trump's promise to his fervent base that he will be their "retribution" poses a vital threat to the nation.
"I'm not buying what folks out there are trying to sell with thinking that it will be better with Donald Trump," Steele elaborated.

"He is a threat, and I take him at his word. When a candidate says, 'I am your retribution' to his base, that's not good for the rest of us. People need to get their heads out of their behinds when it comes to what that threat is."

Steele's candid assessment shows the deep divisions within the Republican Party and the broader implications of Trump's enduring popularity.

The warning of a "clear and present danger" suggests that the potential consequences of a Trump resurgence extend beyond mere policy differences, raising questions about the very foundations of democracy and constitutional principles.

Contributing to the analysis, The Guardian's Smith noted the likelihood of Trump facing minimal resistance within the rank and file of the Republican Party.
The recent election of Mike Johnson, an ardent opponent of abortion rights and an election denier, as Speaker of the House of Representatives signals a growing alignment with Trump's influence within the party.

Smith also pointed out that a Trump presidency could potentially result in Republicans gaining control of both the House and Senate, echoing the political setting of 2016.

The prospect of a Trump return to power raises concerns about the direction of the Republican Party and the broader political climate in the United States.

As the nation grapples with the implications of these poll numbers, the warnings from figures like Michael Steele underscore the urgency of thoughtful consideration and reflection on the future trajectory of American politics.

The ongoing debate within the GOP and the potential ramifications for the country are likely to dominate political discussions in the lead-up to the 2024 presidential election.