According to a New York Post report on Friday, September 22, 2023, a heartbreaking tragedy unfolded in the rural Kansas town of Aurora on Saturday night.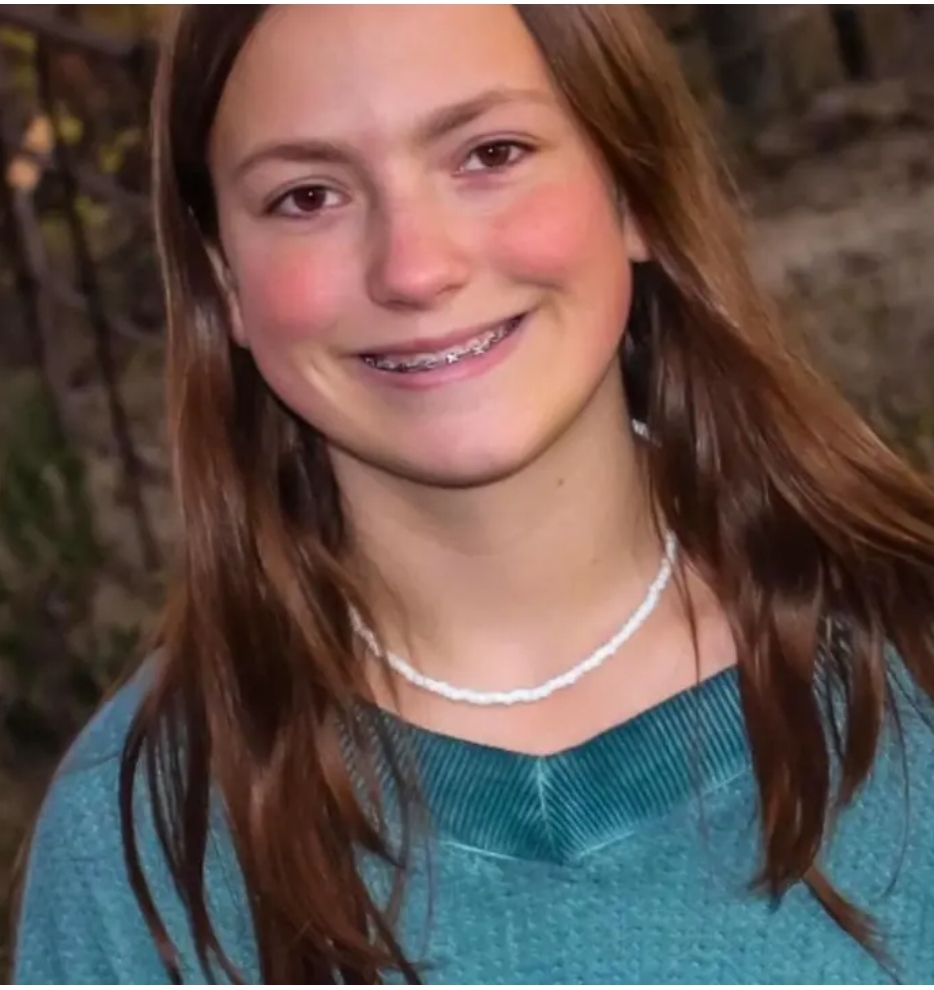 Fourteen-year-old Jaylee Chillson, who had run away from home earlier that evening, took her own life in front of a deputy sheriff who was trying to convince her to return to her family.

The Cloud County Sheriff's Office received a call around 11:30PM that Chillson had run away.

A deputy tracked the teen down at an outdoor party attended by high school and collegestudents.

As he escorted Chillson to his patrol car to take her home, she suddenly pulled out a gun and shot herself.
The stunned deputy had not drawn his own weapon during the encounter.

He and an off-duty firefighter immediately attempted life-saving measures, but Chillson was pronounced dead at the scene shortly after midnight.

Chillson's grief-stricken father Jeb called his daughter "amazing" and "perfect" in a heartbreaking Facebook post, saying their family's "hearts are shattering" over the devastating loss of their "everything."

Jeb Chillson also expressed fury over the situation, suggesting his daughter had been severely bullied and excluded by former friends.

He claimed Chillson was often left out by teammates on sports teams and that girls once close to her now ignored her.
He accused some parents of calling his daughter names and turning their own kids against her.

According to her father, no one outside their family knew what Chillson's life had been like over the past year except her therapist.

He said she "deserved everything she ever could have wanted in this world."

Several partygoers were interviewed by police about the tragic incident, but no charges were filed.

The sheriff's office brought in the Kansas Bureau of Investigation to assist with the probe to ensure impartiality since a deputy was present when Chillson took her own life.

Born on March 11, 2009 in Manhattan, Kansas, Chillson grew up in the town of Clay Center with her parents and four brothers.

An obituary described her as an avid hunter, fisher and camper who also loved playing softball.

She dreamed of becoming a diesel mechanic one day and often rode along in her father's semi. Chillson was also active in her church youth group.

Her father's public words point to a young girl suffering deeply in her final days.

While the full circumstances that led Chillson to such despair are still coming to light, her story underscores the intense pressures and isolation facing some teenagers.

If you or someone you know is having suicidal thoughts, help is available 24/7 through the National Suicide Prevention Lifeline at 988 or SuicidePreventionLifeline.org.

Confidential counseling is just a phone call away. No one has to suffer alone or without support. There is always hope.